Audio & Video Technology Studios
Audio & Video Technology Studios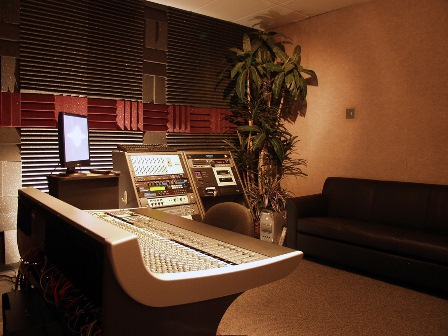 3 Multitrack Recording Studios
Mt. San Jacinto's Audio Technology Program has 3 state of the art control rooms. Studios "B", "C" and the Surround sound studio have multitrack systems. All three of our control rooms are automated and lock to digital video. Students in the program learn Audio Post for television and motion pictures. Did we mention it's all Hands On? Students learn the art of mixing first hand!
Radio station
Eagle Radio started as a radio simulation room to train students to be board operators. Today, Eagle radio broadcasts all over the world via satallite radio and internet streaming. It broadcasts locally on 1620 AM. Students train for all kinds of radio careers at Eagle radio.
Television Station
EAGLEVISON broadcasts over Verizon FIOS channel 45. The students learn video and film production including lighting and sound, live broadcast production, and post production. Like is smaller cousin Eagle radio, EAGLEVISION trains students in real time, real world situations, making them more competitive in the challenging broadcast industry.