Johnny Colson
Vice President - Academic
Department: Student Services
Contact:
Phone:      
Email: jcolson@msjc.edu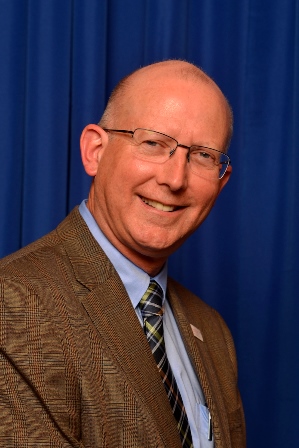 Bio:
Education
Ed.D. The University of Georgia—Higher Education (1997)
MA The University of Georgia—Religion (1993)
BA Toccoa Falls Georgia---------Philosophy and Religion (1990)
Experience—Academic—Student Services (20 Years)
Vice President of Student Services


Mt. San Jacinto College 2017
Coastline College (interim) 1 year2013-14
Grossmont College 6 years 2006-2012
Bainbridge College 2 years 2004-2006

Dean of Counseling


Coastline College 6 months 2013

Director of Student Life


Waycross College 6 years 2000-2006

Assistant Dean of Student Life


Charleston Southern University 2 years 1998-2000
Experience—Other
Manufacturing


Caterpillar—Assembly 2 years 2015-2017
Brown and Williamson Tobacco Corp—Fabrication 5 years 1983-1988

Transportation


Roche Biomedical—3 years 1980-1983
Warner Robins Supply (truck driver)—5 years—1975-1980

Food Service


Sirloin Junction (Steak Cook)—5 years—1970-1975
Travel—Solo Bicycle Tours
Circumnavigated Perimeter of Australia—4 months 10,000 miles 1991
Circumnavigated Perimeter of the United States—5 months 13,000 miles 1981
Continental Crossing USA


1977-12 weeks 4,200 miles
1975—6 weeks 3,000 miles

Europe—1976--9 weeks 1,500 miles (Germany, Luxemburg, Belgium, Holland, England, and Ireland)
Summary
John has served in various capacities across multiple industries. He has enjoyed the benefit of higher education and has gained perspective from work, education, and travel. He has had the honor of co-writing and publishing scholarly papers on topics ranging from religion to book reviews. John has made numerous presentations at academic conferences on topics ranging from "Deconstructionism and Theology" to "Emotional Intelligence." He enjoys and thrives on interaction with others, building relationships, and working to help student achieve their academic and life goals.