Coffee & Cars Vendors/Sponsorships
Coffee & Cars Vendors/Sponsorships
Welcome and thank you for your interest in being a vendor for Coffee & Cars at MSJC!
Being a vendor at Coffee & Cars provides great exposure for your business or organization and a way to connect with your local community.
Vendor Requirements
Step 1 - Complete the Coffee & Cars Vendor Inquiry
Please allow 3 to 5 business days for review of your application.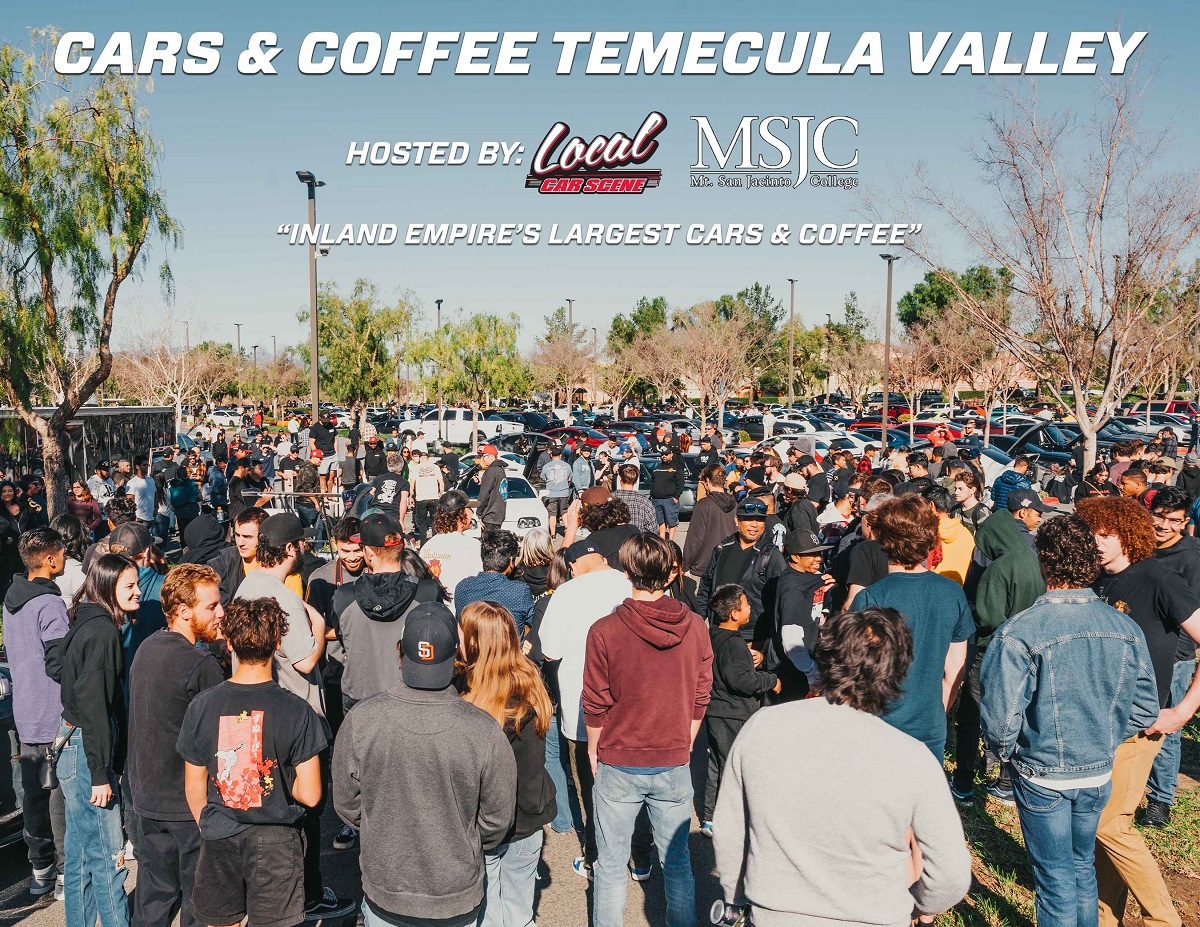 Cars and Coffee Info
Step 2 - Once staff have been able to review your inquiry and determined you meet the events requirements, you will be emailed and requested to provide the following items.
Completed Application

Signed Hold Harmless and Indemnification Agreement

Signed Vendor Acknowledgement with event details and requirements

Description of the items you sell if applicable

Food Vendors Only - A certificate of insurance with combined single limit liability policy of $1,000,000* in which Mt. San Jacinto Community College District is listed as additional insured
Note - Vendors are required to adhere to all State, County and City regulations including but not limited to:
Having a valid seller's permit for California

Having a city Business License for the city in which the event will take place

Having a food handler permit/Riverside County Health Permit
Step 3 - Submit Payment
Prohibited Items
Sales of the following items are not permitted:
Consumable products unless approved (food, alcoholic and/or non-alcoholic beverages, candy, gum, etc.)
Firearms, ammunition, or weapons of any kind, fireworks
Chemicals
Stolen merchandise
Items that by sale, possession, or use are in violation of PCC, City, County, State, or Federal Laws.
Illegal products not normally obtained on the open market.
Paraphernalia commonly used or associated with the use of any drugs.
Live animals.
Motor vehicles or cycles; any item that is misrepresented by the seller in any way
The college reserves the right to reasonably restrict the sale or display of any items