Pledge for Success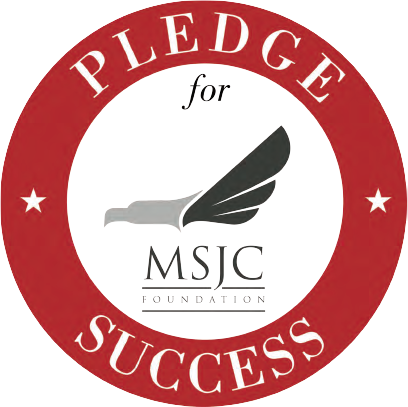 The MSJC Pledge for Success is a basic needs initiative that removes some of the barriers to student success inside and outside of the classroom by providing students funding, food, books and supplies, clothing and basic, essential hygienic items.
In addition to giving students basic necessities such as food and hygienic items, the MSJC Pledge for Success also aims to provide students with other items essential to their academic success such as books, clothing, miscellaneous supplies, and possible grants.
Students on the right track academically to earn a certificate or a degree, or to transfer to a four-year university also often need to find employment in the region, but lack the appropriate clothing for a job interview. The Pledge for Success leads targeted drives such as the Career Closet campaign that welcomes donations of dress clothing so students can feel confident talking to employers at locations such as the annual MSJC Career & Job Fair.
If you're interested in donating to the Pledge for Success, please contact the MSJC Foundation Office at (951) 639-5173 or email msjcfoundation@msjc.edu​.
For just $35, you can provide a student with five meals.
​
Learn more! Check out the Pledge for Success Brochure