High School Articulation
Mt. San Jacinto College (MSJC) has articulation agreements with partnering secondary education districts. Secondary to post-secondary articulation provides a method by which college credit is awarded for the successful completion of equivalent high school and/or regional occupational programs (ROP) coursework. Articulation reduces the need for students to repeat coursework in college and facilitates a smooth transition from secondary to post-secondary education. It allows students to more efficiently reach their educational and career goals.
The articulated credit is transcripted as a letter grade on a student's MSJC transcript. The final credit exam score will be used as a Credit-by-Exam for the comparable MSJC course (California Education Code §55753.5). Students will be eligible to take the final credit exam if they have an "A" or "B" in the course at the time the exam is offered. Students that earn an 80 percent or better on the exam will have the associated letter grade noted on their MSJC transcript. A student scoring between 70 and 80 percent on the final credit exam will have a "P" (Pass) added to their transcript indicating that credit has been earned.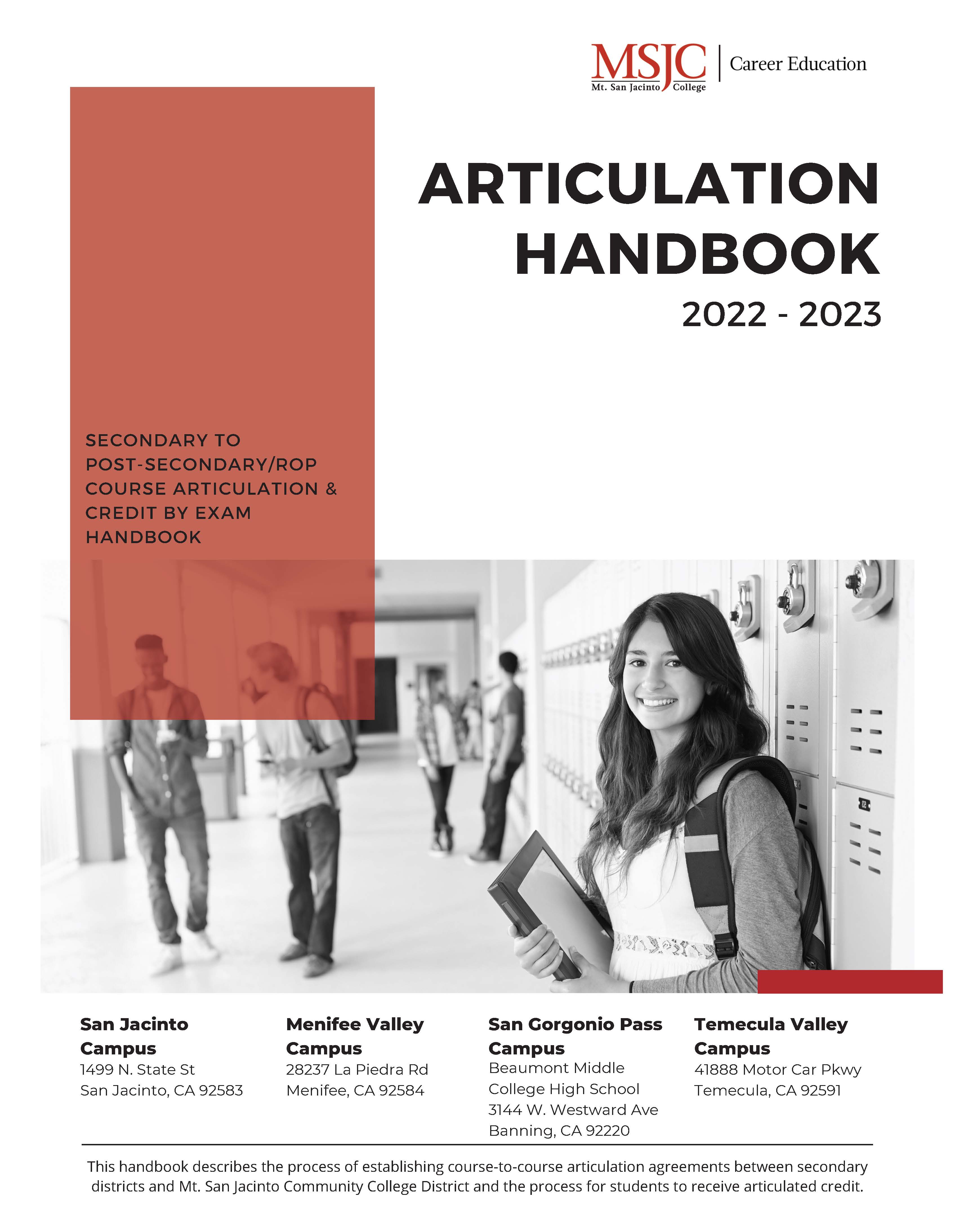 Articulation Handbook
Not all courses are articulated. Students can find the most up-to-date listing of articulated courses, and instructions on how to apply for articulated credit, by visiting our Articulation Toolkit.
For further information and assistance, please contact the Pathways Specialist by email at articulation@msjc.edu or call 951-639-5282