Transfer Center at MSJC
MSJC's Transfer Center is dedicated to providing strong and comprehensive services for students to achieve their educational goals. Through quality professional services responsive to your individual needs, you will receive all the information you need to transfer.
The Transfer Center will set you up with a counselor to formulate a comprehensive transfer Student Education Plan and assist you in applying for transfer to a four-year college or university.
Please visit our

Tra​nsfer Schedule of Events for workshops, college and university visits, transfer fairs and other events to help you plan and prepare for your next step.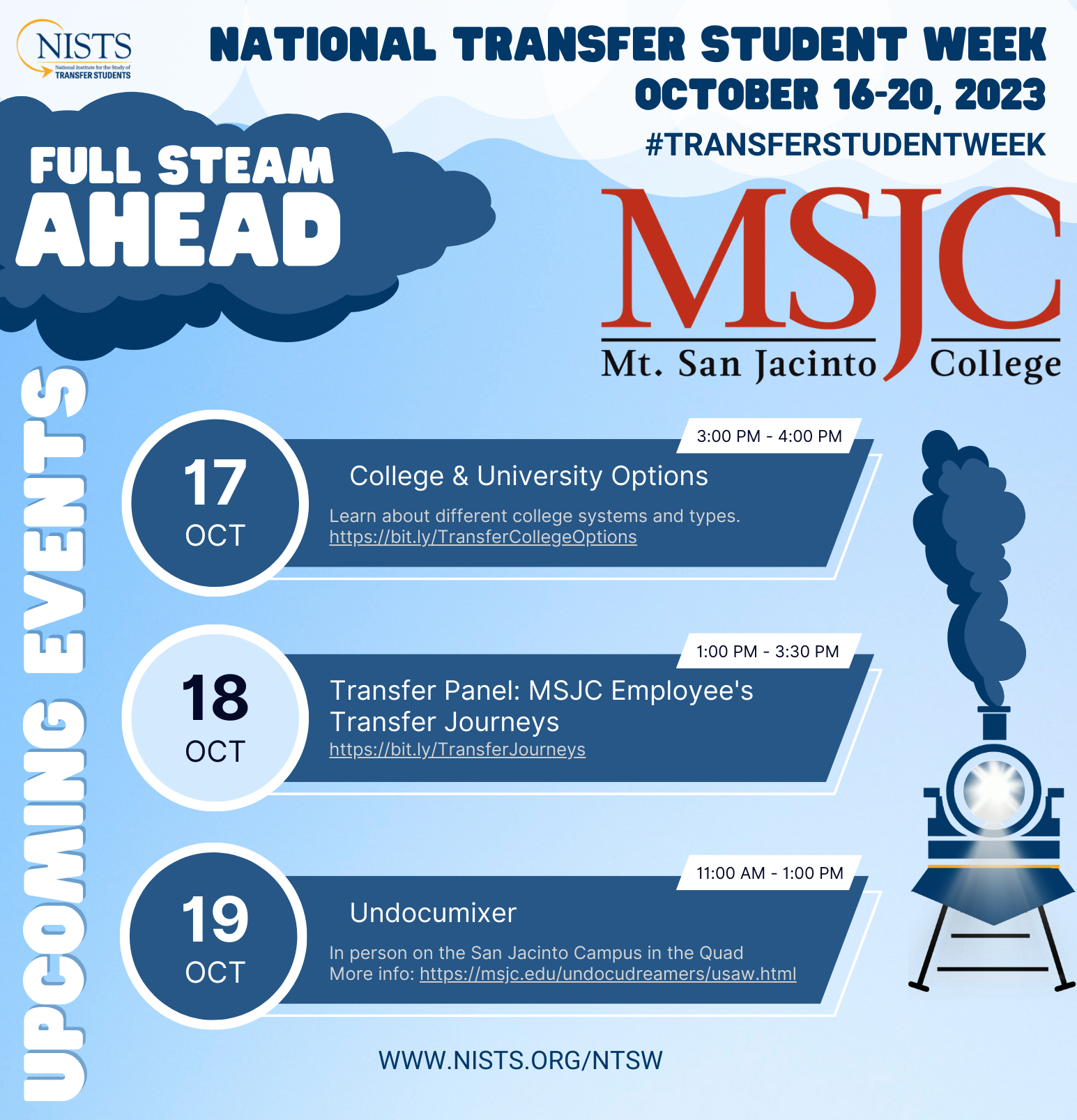 Transfer Center Virtual Hours
Monday 8 a.m.-5:30 p.m.
Tuesday 8 a.m.-5:30 p.m.
Wednesday 8 a.m.-5:30 p.m.
Thursday 8 a.m.-5:30 p.m.
Friday 8 a.m.-12 p.m.