Eagles Landing - Center for Student Essentials
We are ready to help MSJC students with food, clothing, books and other necessities to help them succeed at MSJC. Come visit us at the San Jacinto Campus, room 1425.
Need Assistance? Please fill out the Eagles Landing Student Assesment form below
Complete the Eagles Landing Student Assement Form.
Upcoming Events: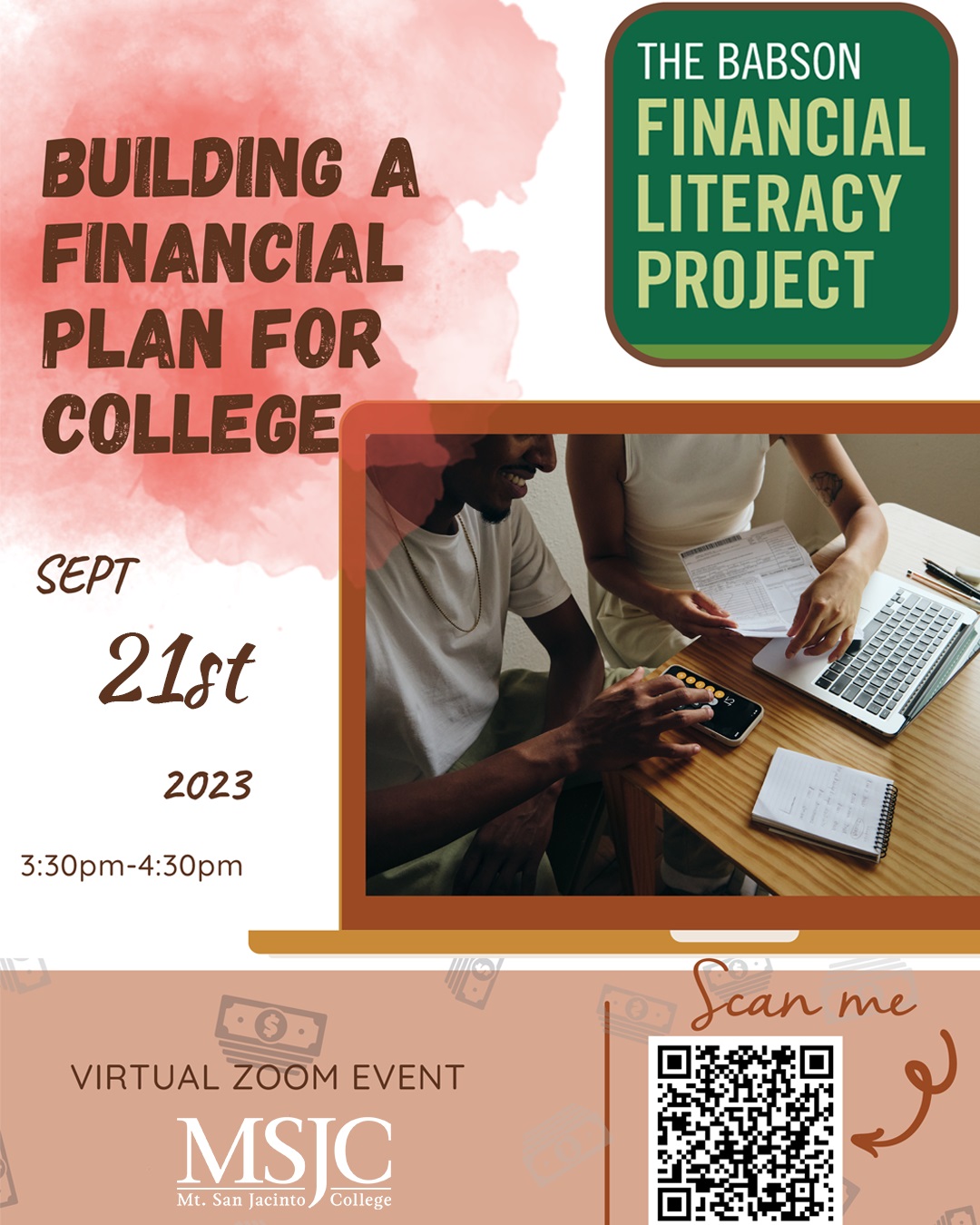 MSJC Eagles Landing in collaboration with The Babson Financial Literacy Project presents "Building A Financial Plan For College"
Date: September 21, 2023
Time: 3:30 PM - 4:30 PM
Topic: Building A Financial Plan For College
Interested in learning more about financial literacy? Eagles Landing has partnered with Babson Financial Literacy Project to bring you an hour long financial workshop.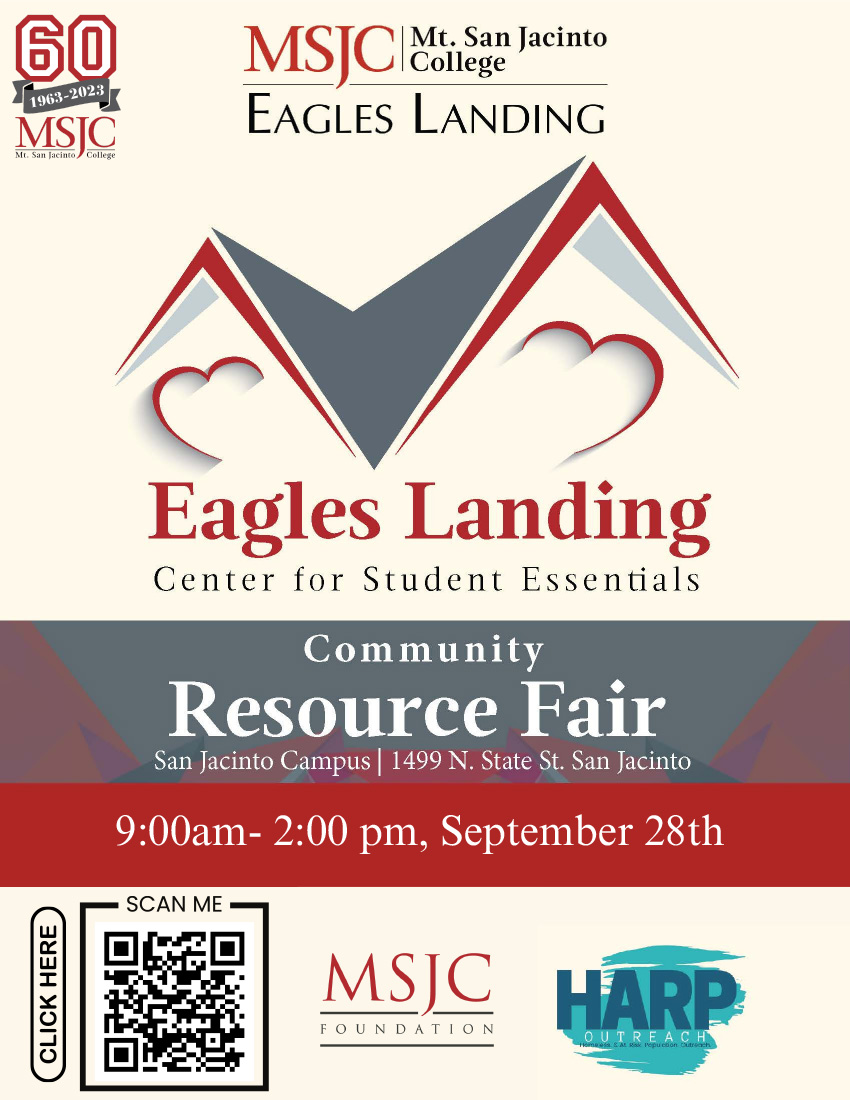 2nd Annual MSJC Eagles Landing Community Resource Fair
Date: September 28th, 2023
Time: 9:00 AM - 2:00 PM
Our Community Resource Fair offers Mt San Jacinto College students and community members access to resources involving food security, parenting, health and wellness, housing resources and more! Local vendors, county services, and college programs will be available to those in attendance who are seeking more information and assistance.
If you are a MSJC Club or Program, please sign-up for tabling at this event