Honors Enrichment Program
Honors Enrichment Program
Hello! We are pleased that you are interested in being a part of the Honors Enrichment Program. This website will provide you with the nature, privileges and expectations of our program. Furthermore, this website will provide you with information and resources to help you get the most out of your honors classes and the Honors Enrichment Program (HEP). Taking the time to seek out this program, reading this website and taking even one honors class suggests that you put a high value on your education. Of course, we hope your first class leads you to others. As you read on, you will learn how taking more honors classes can benefit you.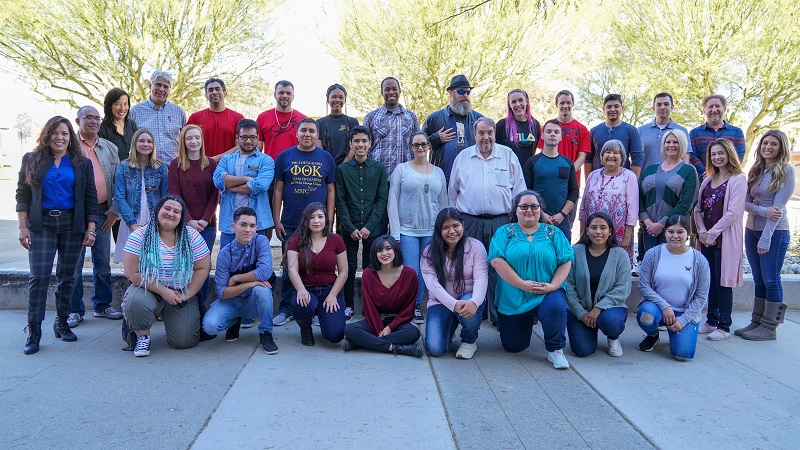 The Mt. San Jacinto College Honors Enrichment Program community is comprised of student scholars and faculty who share a passion for learning and the desire to expand their personal and academic horizons. We hope that you will enjoy the special contact with faculty, exploring academic subjects in more depth, and engaging in a variety of special intellectual challenges. Honors classes make it possible for you to stretch yourself intellectually, work actively with fellow students and faculty in an environment that encourages you to improve your critical thinking, and communication skills, and cultivate an understanding of the diverse points of view necessary for a rich and productive intellectual environment. Perhaps the most valuable aspect of the Honors Program will be the enthusiastic learning environment you will help to create, an environment we hope benefits not only honors students and faculty, but the college and greater community as well.
As a student in an honors class, you are a vital member of our learning community. But besides your academic contribution, you have another important function—sharing your gifts with us to help us grow. Since we're a relatively small group, you can play a significant role in enhancing the program and its reputation. So as you become familiar with our program, begin thinking about the contributions your special talents can give us.
While you are with us, take advantage of our enrichment activities. Workshops, seminars and cultural events provide you with additional opportunities to learn and grow, and you'll have a great time participating—we always do. This program provides opportunities to learn something you could not have learned any other way.
On behalf of all the honors faculty and students, we welcome you and wish you the best.
Funds will go to HEP student activities such as organizing college-wide and honors specific events, scholarships and honors promotional material.
San Jacinto Campus
(951) 487-MSJC (6752)
1-800-624-5561
SJC Co-Director: Christina Yamanaka (951) 487-3522
cyamanaka@msjc.edu
Menifee Valley Campus
(951) 672-MSJC (6752)
1-800-452-3335
MVC Co-Director: Erik Ozolins (951) 639-5725
eozolins@msjc.edu
Follow us
@msjchonorsprogram
/MSJCHonors