Honors Enrichment Program Staff and Resources
Honors Enrichment Program Staff and Resources
The people listed below have a high degree of interest in seeing the Program flourish and you achieve your academic goals. If you have questions, suggestions, or concerns about the Honors Program or your participation in it, pay one or all of them a visit. You'll find that they will listen and respond thoughtfully.
Christina Yamanaka, Honors Enrichment Program Co-Director, San Jacinto Campus
(951) 487-3522 | cyamanaka@msjc.edu
Erik Ozolins, Honors Enrichment Program Co-Director, Menifee Valley Campus
(951) 639-5725 | eozolins@msjc.edu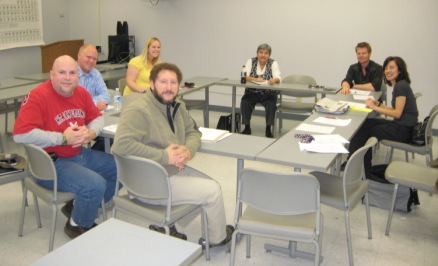 Honors Counselors:
If you do not already have a student educational plan in place, if you have questions about the transfer process or about Financial Aid, there are many resources on campus to provide answers to your questions and help you meet your academic goals.
San Jacinto Campus

Transfer Center: 951-487-3285
Counseling: 951-487-3255
Financial Aid: 951-487-3235
Disabled Student Services: 951-487-3305
Transcript Evaluations:951-487-3224
Learning Center: 951-487- 3480
Phi Theta Kappa: 951-487-3276
Eagle Access Center: 951-487-3311
E.O.P.S./C.A.R.E.: 951-487-3295
Library: 951-487-3455
Writing Center: 951-487-3482​
Menifee Valley Campus
Transfer Center: 951-639-5285
Counseling: 951-639-5255
Financial Aid: 951-639-5235
Disabled Student Services: 951-639-5305
Transcript Evaluations: 951-639-5220
Learning Center: 951-639-5480
Eagle Access Center: 951-639-5311
Library: 951-639-5455
E.O.P.S./C.A.R.E.: 951-639-5295
Writing Center: 951-639-5785
Help Desk (For Students) 951-​639-3767
Follow us
@msjchonorsprogram
/MSJCHonors