Mt. San Jacinto College Catalog
Mt. San Jacinto College Catalog
The Mt. San Jacinto College Catalog is designed to provide comprehensive information about the programs and services available to students.
By using the catalog's Table of Contents, students can easily access MSJC's academic calendar, department telephone numbers, veterans information, student activities, grading policies, rules and regulations, available student services, and general admissions and college information.
Each available major is listed with a brief overview and courses required to complete the program. Because we want to enable students to complete their intended programs on time, all students are advised to consult with a counselor to develop an educational plan that will factor required prerequisite courses into student schedules.
This catalog serves as a valuable resource for degree, certificate and continuing education students. General requirements for degrees transferable to California universities and colleges can be found in the Degrees, Certificates & Curricula section.
The current college catalog will always be available free for students to review online.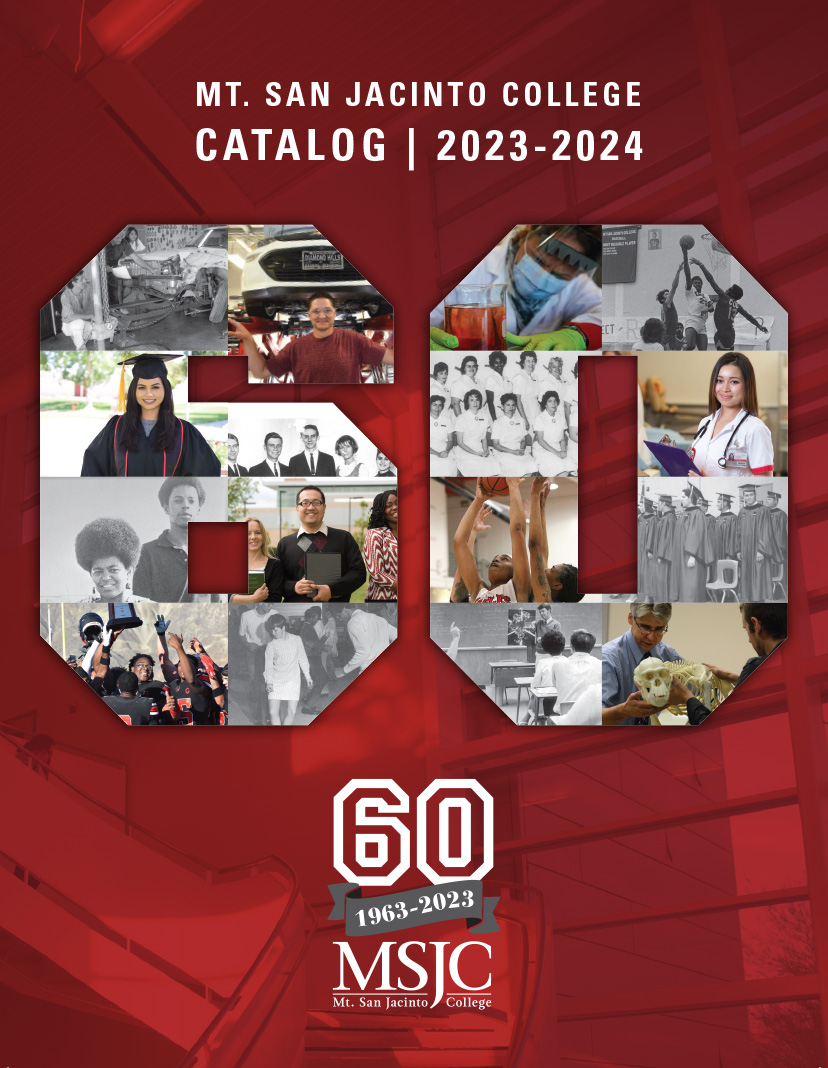 Mt. San Jacinto College 2023-2024 Catalog