Caren Hennessy
Instructor
Department: Business and Management
Contact:
Phone:      
Email: chennessy@msjc.edu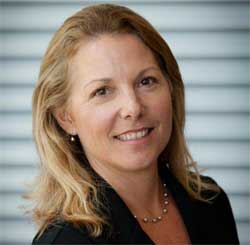 Bio:
I am dedicated to making your educational experience rewarding and enjoyable. I have been teaching Business Theory and Technology at MSJC since 2000. Prior to and in conjunction with my MSJC affiliation I teach and consult with area businesses and organizations on business technology. I have been an adult educator for over 20 years and have seen many changes in business technology trends and uses. I am constantly investigating new policies and procedures which I bring into the classroom to keep you up to date.
My education began in Cleveland, Ohio. I attended Cuyahoga Community College for one year, then transferred to John Carroll University to earn a BA. After taking one year off, I began working towards an MBA, which I completed at Cleveland State University. I recently completed my doctorate (Ed.D) which I studied the role mobile devices have in the community college classrooms. The results were interesting, so feel free to ask me about the findings.
I grew up in Cleveland Ohio and moved to Southern California in 1990. The biggest adjustment was the weather and the food. I never saw so much sun. I had my first burrito at age 27 but still miss the Midwest bakeries. I am an empty nester with my daughter attending UCLA - Go Bruins :) When I am not playing on the computer I will most likely be riding my horses.
If you have any questions, comments or just want to chat, stop by my office on the Menifee Campus in the 900 building, Room 963. You can also contact me at chennessy@msjc.edu or by phone at 951-639-5526.
Be sure to visit the Business Department Website to explore all the disciplines under the business umbrella, and for information on new courses and new programs.