Brandon Moore
VP of Institutional Effectiveness and Enrollment Management
Department: Instn Effect / Resrch / Grants
Contact:
Phone:      
Email: bmoore@msjc.edu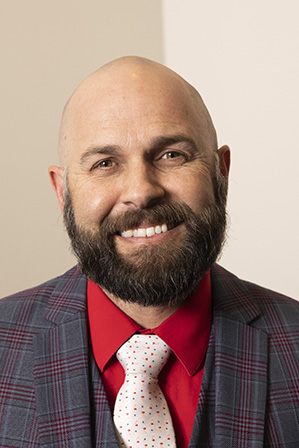 Bio:
Mr. Brandon Moore serves as the Vice President of Institutional Effectiveness and Enrollment Management at Mt. San Jacinto College. He began at Mt. San Jacinto College in 2005 as an Associate Faculty in Mathematics. Over the past decade he has served in various roles at the institution, including a full-time Mathematics faculty, Assessment Coordinator, Dean of Instruction-Mathematics and Science, and Interim Vice President of Instruction.
Mr. Moore graduated with a Bachelor of Art in Mathematics from Point Loma Nazarene University, and a Master's in Statistics from San Diego State University.
Previous to his work in higher education, Mr. Moore served as a corporate trainer and supervisor at GEICO.