Professor Conchi Sanford
Associate Instructor
Department: Art
Contact:
Phone:      
Email: csanford@msjc.edu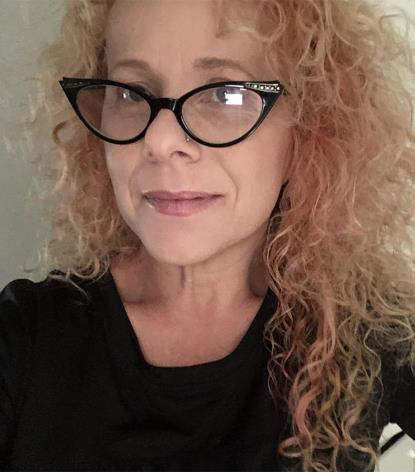 Bio:
Professor of Art, Professor of Art History and Artist; Conchi Sanford is a Professor at Crafton Hills College and CTA Union Board Member. As a first-generation American, Conchi Sanford's goals reflect in her lifetime exposure to her own ethnic background, cultural diversity and embody her response to her bi-national upbringing.
Mizz Conchi's discoveries led her down the road of completing her Bachelor of Fine Art in 2000 at California State University, Long Beach. There she was able to transition from painting to sculpture, with a degree in Integrated 3-D Design with an emphasis in wood, fiber and metals. With a love for metal, she specialized in blacksmithing. Mizz Conchi now works in plastics, utilizing all her knowledge from blacksmithing to form and manipulate plexiglass, resin and plastic. She works in resin, pouring, bending and bleeding the material to manipulate it into objects that will withstand the test of time. The pieces she makes tap into stories of her past, experiences she has had as a bi-national woman.
In 2010, she returned to school, after working as Marketing Manager in the private sector. Her need for artistic expression pushed her to attain her Masters in Fine Art. The experience of working in the private sector will stay with her and reminds her of the life she once had and will never return too being unfulfilled. A life of commitments that weren't her own.
She is now an Adjunct Professor at Crafton Hills College and Mt. San Jacinto College, teaching an array of Studio Art and Art History courses. In addition to being a professor, an active artist showing her work, she also curates shows at different venues in the greater LA area.