Emad Shonoda
Associate Instructor
Department: Math
Contact:
Phone:      
Email: eshonoda@msjc.edu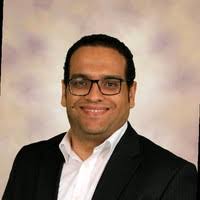 Bio:
I am Dr. Emad Shonoda who works in Mathematics Department in MSJC as Associate faculty since Spring 2017/2018. My education is as follows:
PhD in Mathematics "Differential Geometry" from Faculty of Mathematics and Nature Science, Technical University Dresden, Germany.
Master degree in Applied Mathematics from Faculty of Science, Zagazig University, Egypt in 2005.
B.S. in Mathematics from Faculty of Science, Suez Canal University, Egypt in 1997.
I have worked in Suez Canal University Egypt, Port Said University Egypt, Aljouf University, KSA, TU-Dresden, Germany, and currently I am working in Mathematics Department at MSJC .
As an Assistant professor, I published some scientific research papers in the field of Differential geometry in Minkowski 2D and 3D spaces. Now I am working as a member of research group in this field with some researchers from Brazil and Germany besides my students in Port Said University.