Lota Cobb
Instructor
Department: Learning Skills Program (lnsk)
Contact:
Phone:      
Email: lcobb@msjc.edu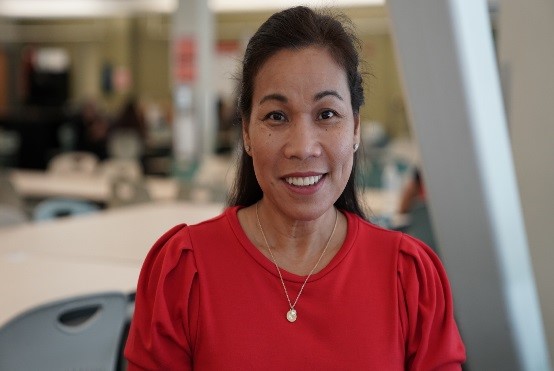 Bio:
Lota D. Cobb, M.S., Learning Disabilities Specialist and Learning Skills Faculty
Lota Cobb has worked as an Instructional Aide II in the Learning Skills Program for more than 11 years before transitioning as a faculty. She has provided academic guidance and support to LSP students in order to help them achieve their academic goals. She believes in the adage, "Once a teacher, always a teacher." She has a tremendous passion for teaching. Her academic background includes a Bachelor's degree in Education from the Philippine Normal University and a Master's degree in Human Services with a specialization in Counseling Studies from Capella University. She is also a Certified Learning Disabilities Specialist. Faith and family are very important to her. She lives in San Diego with her amazing and supportive husband and two teenage kids. She loves hiking and enjoys going to the beach. Volunteering at Fr. Joe's Villages is her way of giving back to the community. She is a competitive Tough Mudder and a creative DIYer.