Steven Alonzo
Associate Instructor
Department: Athletics
Contact:
Phone:      
Email: salonzo@msjc.edu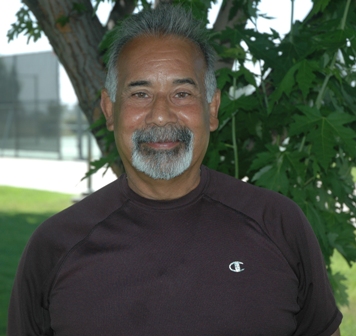 Bio:
Alonzo reached a great milestone in coaching as he earned his 500th career win as skipper of the Eagles during the 2013 season. Alonzo also led the Eagles into the Southern California Regionals in 2013 and his team finished the season with a 25-14 record. The 2016 season also marked Alonzo's 700th career win overall as a head coach, including high school and college.

The 2009 season saw the Eagles win 35 games, a career high under Alonzo, and a Foothill Conference title. In that same season MSJC advanced to the finals of the Super Regional before falling to eventual state champions Orange Coast College. Coach Alonzo has won the Howard Lowder Memorial Award four times.

Coach Alonzo is a native of El Monte and was a standout baseball and football player in high school. He went on to play baseball at Rio Hondo College, where he is a member of the Athletic Hall of Fame. After Rio Hondo Alonzo continued his playing career at Azusa Pacific University where he was also a member of the football team.
Alonzo has experience coaching at the high school, college, and professional levels. Alonzo spent time at NCAA Division I Brigham Young University as well as time in both the Boston Red Sox and Montreal Expos (Washington Nationals) organizations.
Since his arrival at MSJC Coach Alonzo has sent nearly 200 players on to four year college level and seen 33 of his former players drafted in the Major League Baseball Draft. Over the past three seasons the Eagles have moved 21 players on to the next level. Currently there are three former Eagles playing professional baseball. Coach Alonzo also has over 20 former players who are now coaching at either the college or high school level.

Coach Alonzo has seven children, including two that have already played for the Eagles and one that is on the current roster. Steve and his wife Qeysha have been married for 17 years and reside in Hemet. Coach Alonzo also has two children, Brant and Stefany who are currently on active duty in the United States Army.