Current Exhibit
Mt. San Jacinto College Art Gallery Presents...
Tania Jazz Mont – Dizzy Drawings
March 2 – April 16, 2020
Artist Talk/Reception: Wednesday, March 18,
1 – 2 pm
Gallery Hours: Monday - Thursday, 10 - 4 pm
Mt. San Jacinto College Art Gallery
1499 N. State St. Building 1400
San Jacinto, CA 92583
(951) 487-3585, jknuth@msjc.edu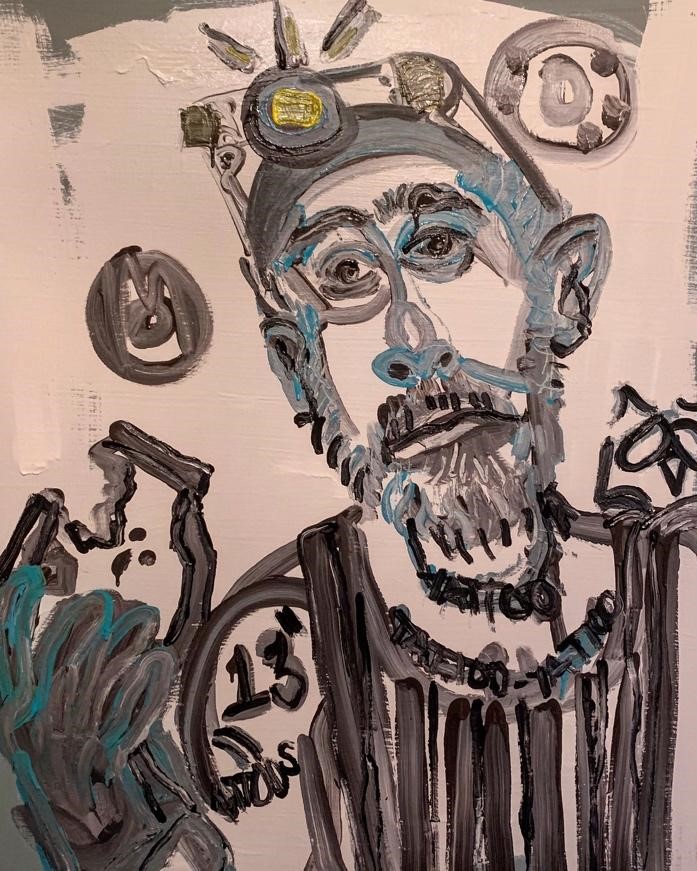 The MSJC Art Gallery, presents a solo exhibition by Tania Jazz Mont entitled, Dizzy Drawings. With her new work, Jazz Mont explores and updates classic themes in art history. She adds her dizzying personal style to portraiture, still-life, and landscape. It might take you a moment upon viewing the work to see that she is an artist who has digested these themes and turned them on their head.
With her new work, you might find echoes of Henri Matisse or Philip Guston in the gestures and brush work. You might also find issues of gender, identity, and sexuality. Jazz Mont is Latinx and a member of the LGBTQ community. The subjects of her paintings draw from her personal life. She often paints images of her wife and her gay and Hispanic friends and family. These influences that surround her bring images of a changing America. Or maybe these images are not of a changing America? They are images of an America that has always been here, it is just recently that we have been able to celebrate these types of images. Or maybe, more remarkably, we can look at an image that has homosexual undertones or that celebrates Latinx identity and realize that it is just no big deal. It is the stuff around us isn't it? Maybe it is bigger than just the stuff that surrounds us? Maybe it is a big deal? Jazz Mont is celebrating that stuff!
When we look at a Jazz Mont painting it is kind of a big dea-l because she paints her world with such energy and lust for life. And that is what we are really looking for in an artwork isn't it? To look at the mundane and the profound and see that they are often the same thing. That waking up next to your lover is possibly the most exciting thing in the world? That playing with your pet pig is maybe the best thing in the world? (Jazz Mont happens to have a very cute pet pot belly pig that lives in a little house in her backyard.)
Tania Jazz Mont is an associate faculty member at MSJC. She received her MFA from Claremont Graduate University and her BFA from California State University Fullerton. She has had solo exhibitions at Taylor Junction Gallery in Joshua Tree, CA, East Side International, Los Angeles, CA, Apothecary Gallery, Pomona, CA. Her work has been featured in numerous group exhibitions in cluding Angel City Brewery, Los Angeles, CA, Create Center for the Arts, Palm Desert, CA, Gallery Azul, San Pedro, CA, and Shoshana Wayne Gallery, Santa Monica, CA.