MSJC Student Earns 2022 Jack Kent Cooke Scholarship
5/17/2022
Mt. San Jacinto College (MSJC) business major Enrique Baranda has been awarded a prestigious 2022 Cooke Undergraduate Transfer Scholarship from the Jack Kent Cooke Foundation.
The Hemet resident has served as the Regional Southeast District Vice President for the Nevada/California Region of Phi Theta Kappa (PTK). Baranda, a first-generation college student, has also received the PTK Distinguished Chapter Officer Award.
Baranda is one of only 100 high-achieving community college students nationwide to receive the highly competitive Cooke Foundation scholarship, which provides students with up to $55,000 a year to complete their bachelor's degrees. He is still finalizing his transfer plans.
Dr. Roger Schultz, MSJC Superintendent/President, commended Baranda on his successes while at MSJC. "We are so proud of Enrique. This is yet another tremendous accomplishment during his time at MSJC," Schultz said. "Achievements like this are a testament to the great, supportive faculty and staff we have who are truly dedicated to helping our students succeed."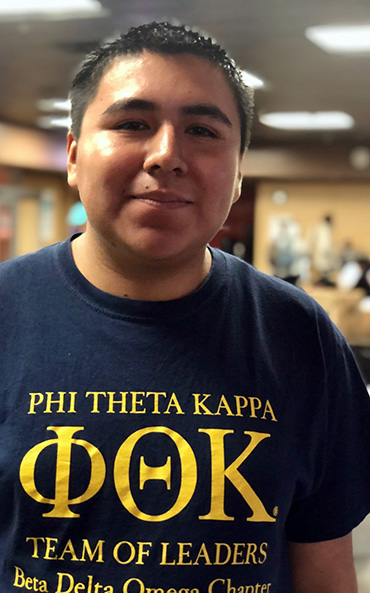 In an effort to better assist the MSJC chapter of PTK, Baranda launched a workshop to educate his peers on how to properly submit themselves for PTK Scholarships, PTK EDGE, and PTK Connect with the support of the chapter officers and advisors.
In 2021, he was named a Coca-Cola Academic Team Silver Scholar.
More than 1,200 students from 332 community colleges applied for the Cooke Undergraduate Transfer Scholarship. The funds from the Jack Kent Cooke Foundation aim to increase the number of community college students completing their education at top four-year institutions.
Mt. San Jacinto College serves nearly 24,000 students annually in a district covering 1,700 square miles from the San Gorgonio Pass to Temecula, with campuses in San Jacinto, Menifee, Banning and Temecula.