Hispanic-Serving Institutions advocate and author presents keynote at MSJC
3/3/2023
Mt. San Jacinto College hosted a webinar titled "Transforming Hispanic-Serving Institutions" featuring Dr. Gina Ann Garcia, Hispanic-Serving Institutions (HSIs) advocate and author, on Thursday, March 2.
The keynote addressed long-term organizational change towards equity and justice, including mission, purpose, curriculum, programs, services, governance, leadership and external partnerships.
The webinar featured Dr. Gina Ann Garcia, a leading scholar on HSIs, whose research centers on issues of equity and justice in higher education with an emphasis on understanding how HSIs embrace and enact an organizational identity for serving minoritized populations. Dr. Garcia explores how race and racism have shaped the experiences of minoritized groups in colleges and universities. She also seeks to understand the experiences of communities within HSIs and the outcomes and experiences of students attending these institutions.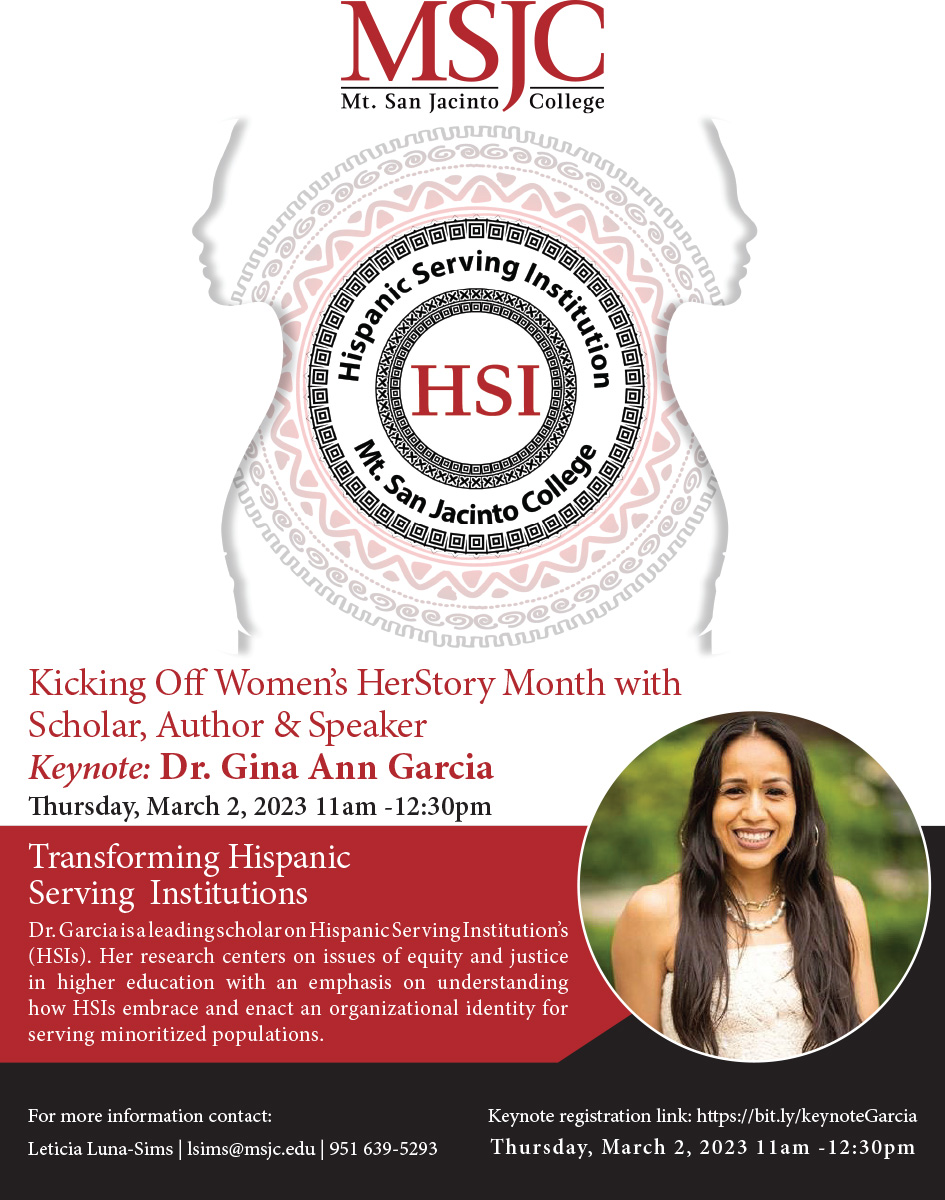 MSJC has been a Hispanic-Serving Institution since 2001, which means more than 50 percent of its students identify as Latinx. MSJC continues to focus on sustaining and institutionalizing efforts that support Latinx student success; cultivating and collaborating amongst the campus community; and recognizing results from these efforts.
"As a proud HSI, we are thrilled to have Dr. Gina Garcia open as a keynote in celebration of Women's Herstory Month," said Leticia Luna-Sims, Interim Director Title V and Latinx Initiatives. "We look forward to applying her transformative practices and continue to be agents of change for racial equity and reshape our institution to better serve our students."