MSJC Hosts Panel to Discuss Human Trafficking
4/23/2021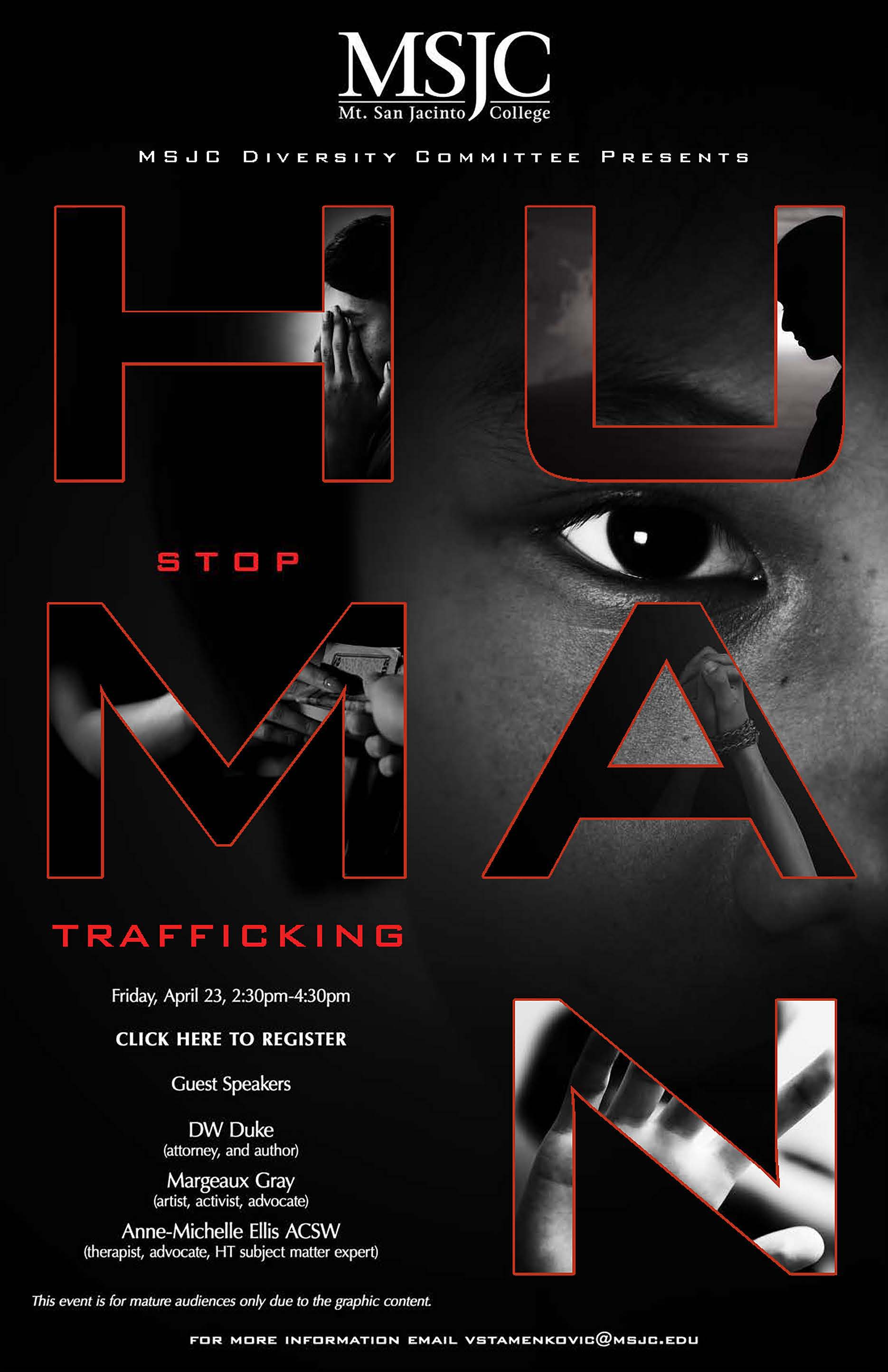 Mt. San Jacinto College (MSJC) will host a panel of human trafficking experts on April 23 to discuss what the FBI considers the third-largest criminal activity in the world.
The public presentation and Q&A, sponsored by MSJC's Diversity Committee, will be held from 2:30 to 4:30 p.m. Friday, April 23, via Zoom. Guests will need to register on the MSJC Events Calendar.
The panel will feature attorney and author D.W. Duke; artist, activist and advocate Margeaux Gray; therapist, advocate and human trafficking subject matter expert Anne-Michelle Ellis; and Sadhvi Siddhali Shree, a monk, Iraq War veteran, and filmmaker of the documentary "Stopping Traffic."
This event is for a mature audience due to difficult and graphic content.
Human trafficking, which includes forced labor, domestic servitude and commercial sex trafficking, regularly makes headlines, and this panel will share real-life anecdotes.
For more information, please reach out to faculty member Vera Stamenkovic via email at vstamenkovic@msjc.edu