MSJC Hires Dr. Jeremy Brown as New Vice President of Instruction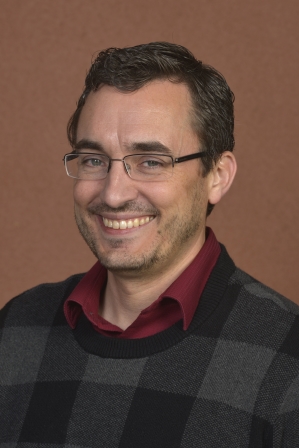 Mt. San Jacinto College is pleased to announce that it has hired Dr. Jeremy Brown to serve as Vice President of Instruction.
Dr. Brown, who has been MSJC's interim Vice President of Instruction, was selected this week after a rigorous search that resulted in a highly competitive field of candidates. He will start officially in a permanent capacity on May, 26, 2020. The MSJC Board of Trustees will be asked to confirm his new contract during a meeting in June.
"Dr. Brown has done an outstanding job as an interim VPI and I am proud to have him on my Executive Cabinet," said Dr. Roger Schultz, MSJC Superintendent/President. "Jeremy worked tirelessly with faculty to transition classes online quickly so our students could continue with their education during the COVID-19 closures. He keeps student success at the forefront of his decisions. His experience as a faculty member and department chair means he understands the classroom experience and the needs of instructors. He is an advocate for faculty and is well-poised to move us through the coming issues we will face in the wake of the COVID-19 closure."
Dr. Brown earned a Bachelor's of Music Education from Baylor University. He went on the the University of Texas, Austin where he earned a Master of Music degree and a Doctor of Musical Arts degree both with an emphasis in jazz percussion performance.
Dr. Brown began teaching at MSJC in 2007 as a music instructor and then served as Department Chair on the Menifee Valley Campus. In 2015, he took the position of the Dean of Arts, Humanities, and Social Sciences at the Menifee Valley Campus and then accepted the interim vice president position in 2018.
"I am honored to serve as the chief instructional officer for our college," Dr. Brown said. " MSJC is my home. From the first day I set foot on our campus, this community sparked a passion in me for community college teaching and service. I look forward to continuing to build upon the many gains we are making to support students as they achieve their goals."
As an instructor, he released a CD with his jazz quartet and another with students in the MSJC Jazz Ensemble in 2014. He is still active in music performance and education throughout Southern California, working with many of the finest musicians and educators. He is called on regularly to clinic and adjudicate at music festivals, and performs as a guest artist for various music programs.