MSJC Board of Trustees Selects New President, Clerk
12/17/2021
The Mt. San Jacinto College Board of Trustees held its annual organizational meeting on Dec. 16, 2021, prior to its regular board meeting, selecting a new president and clerk.
Trustee Tom Ashley, who serves Murrieta and Temecula in Trustee Area 5, was selected to serve as board president. Trustee Joshua Rivera, an MSJC alumnus serving San Jacinto, Hemet, and other communities in Trustee Area 2, will serve as Clerk of the Board.
For more information, see the Board of Trustees meeting online.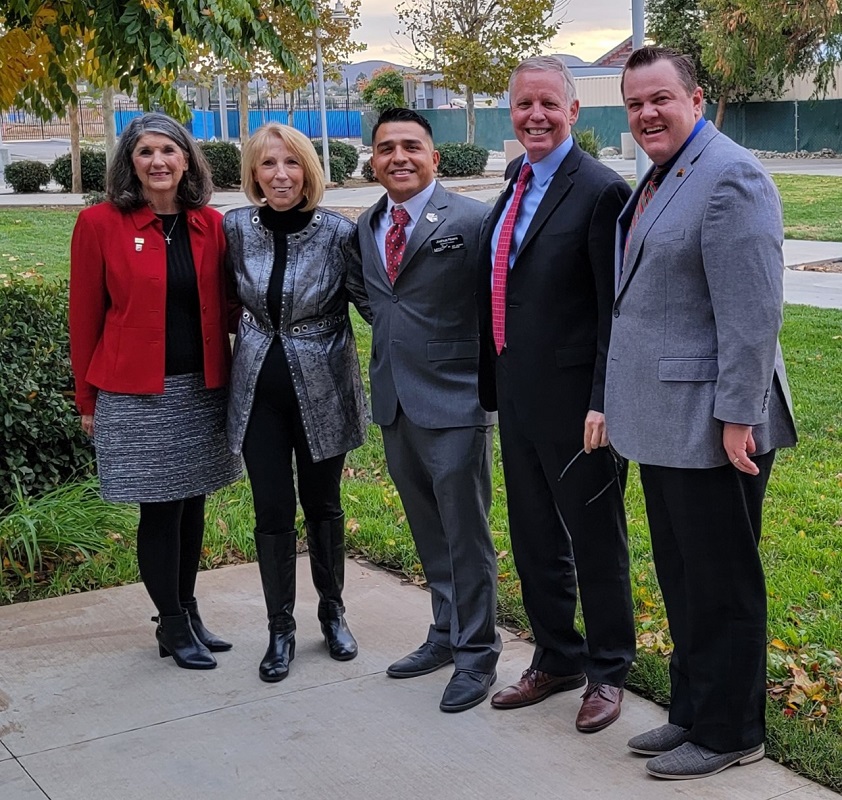 The MSJC Board of Trustees on Dec. 16 selected Trustee Tom Ashley as board president and Trustee Joshua Rivera as board clerk. Seen here (from left to right) are Trustee Ann Motte (Area 4); Trustee Vicki Carpenter (Area 3); Clerk Joshua Rivera (Area 2); President Tom Ashley (Area 5); and Trustee Brian Sylva (Area 1).