MSJC Celebrates GED Earners
5/23/2022
Mt. San Jacinto College (MSJC) celebrated 36 Adult Education students last week for earning their GED at the college this year.
Many Adult Education students who earned their GED plan to transition into career certificate or associate degree programs at the college.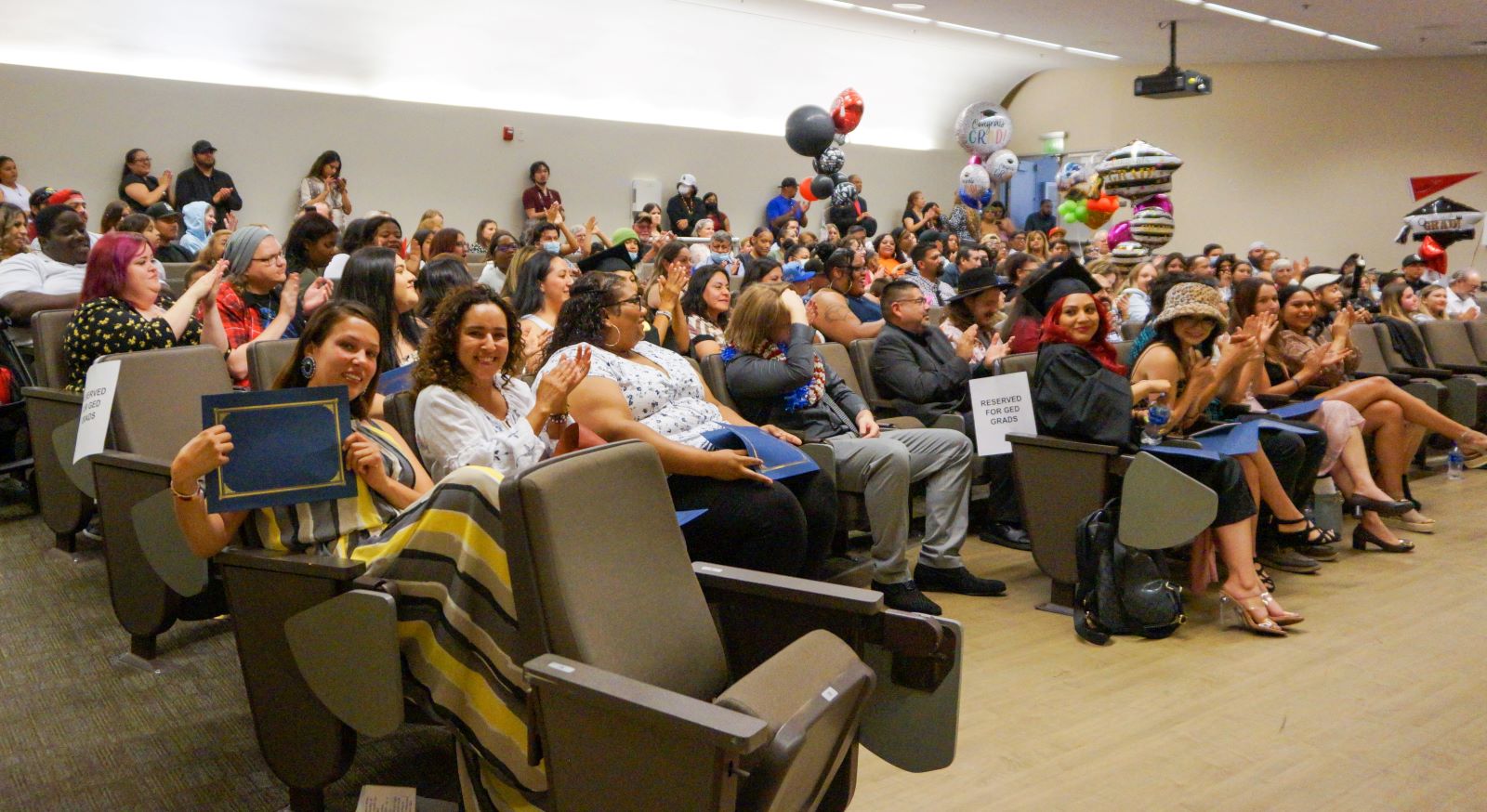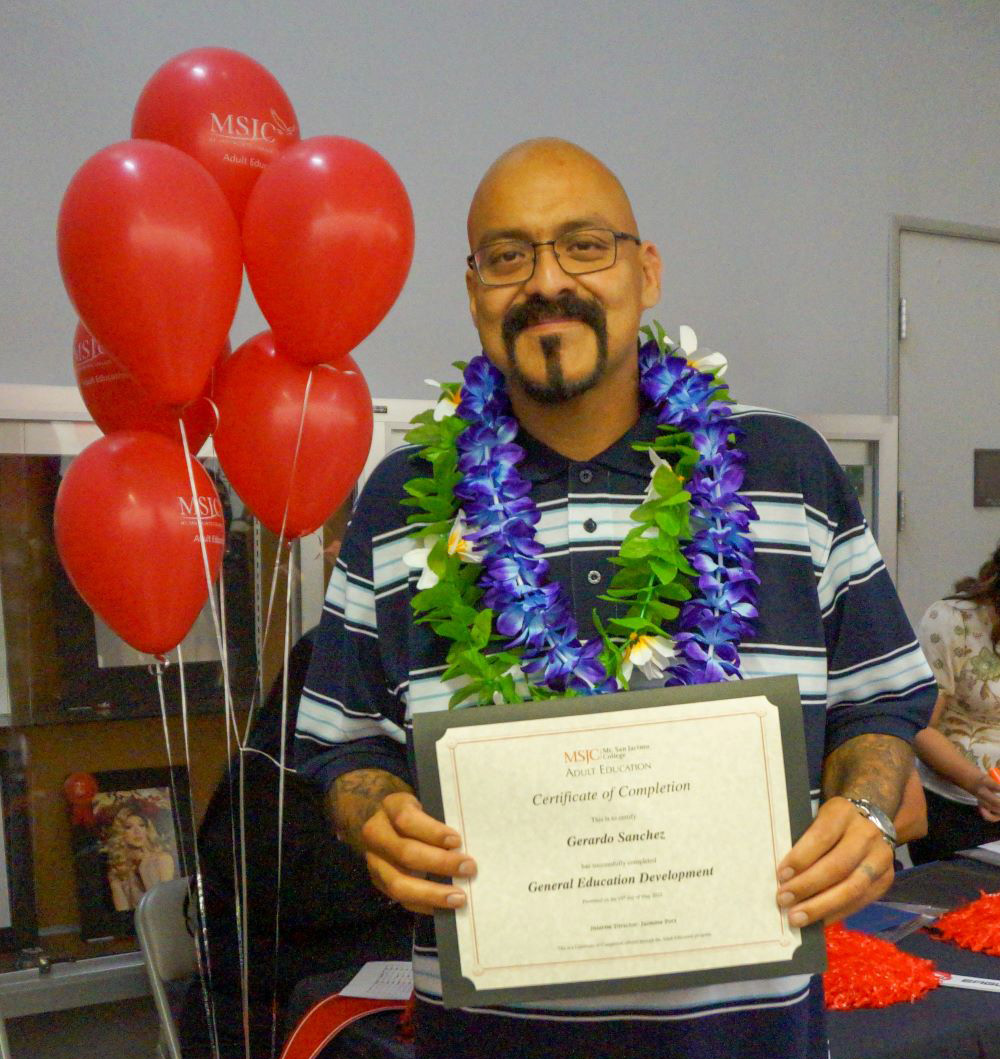 Gerardo Sanchez, a Hemet resident who served as one of the three student speakers at the ceremony on the Menifee Valley Campus, dropped out of high school 25 years ago and was motivated to earn his GED this year.
"I realized that if I focused my time and effort on learning, I could achieve my education goals to better my life and pursue a career to improve my destiny," Sanchez told the crowd. "My most substantial accomplishment thus far has been to receive my high school equivalence certificate."
"We are proud to be part of your journey," Jasmine Port, Interim Director of Adult Education, told the GED earners. "You have shown that you have the courage, the ability and the desire to open doors for yourself and you owe it to yourself to keep moving forward."
Rose Spottedeagle of Temecula dropped out of high school at 18 because she had to start providing for herself by working a full-time job. Her friends and family supported her in earning her GED. She said she will continue her education and hopes to become a registered nurse.
Hannah Miller of Menifee is originally from South Korea. She always wanted to join a GED program, but because her husband was in the Air Force, they moved too frequently. She was never able to complete a program until now. She is now working as a Certified Nursing Assistant (CNA) but wants to continue her education and become a Licensed Vocational Nurse (LVN).
MSJC offers free high school equivalency (HSE) courses that prepare students to take the GED. For more information, visit www.msjc.edu/AdultEd.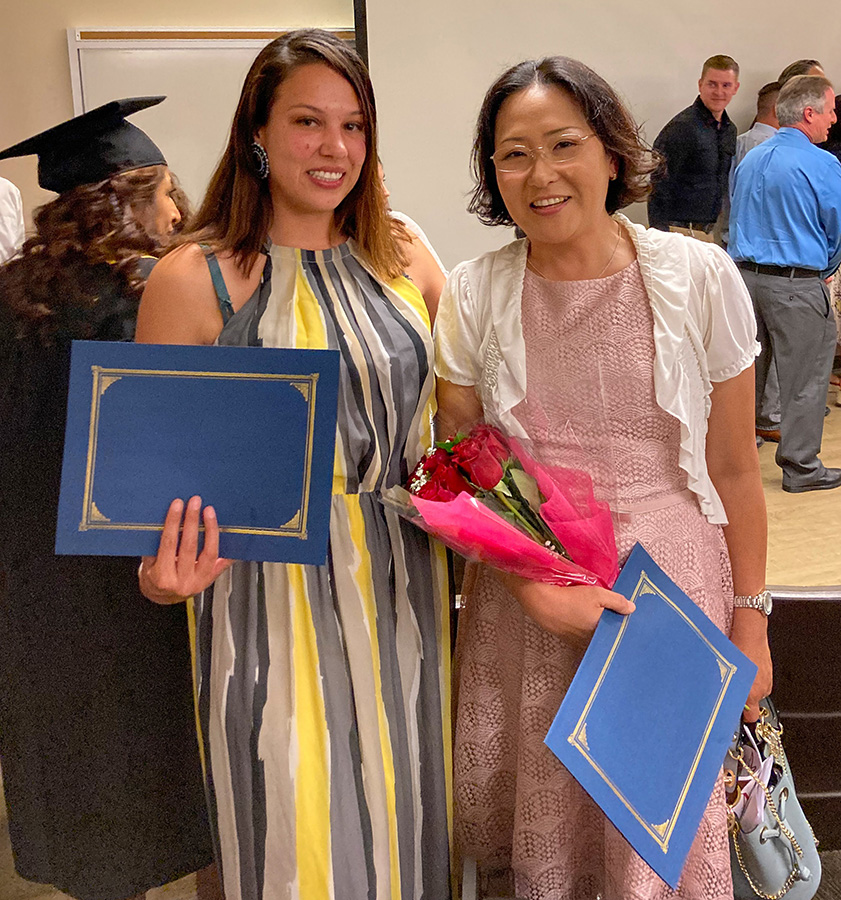 Mt. San Jacinto College serves nearly 24,000 students annually in a district covering 1,700 square miles from the San Gorgonio Pass to Temecula, with campuses in San Jacinto, Menifee, Banning and Temecula.
The college will celebrate the Class of 2022 in two ceremonies on Thursday at Pechanga Resort Casino in Temecula.