MSJC Kicks Off Fall 2019 Semester With New Health Centers
August 12, 2019
Two new health centers and various campus improvements greeted thousands of students who began their Fall 2019 semester at Mt. San Jacinto College on Monday, Aug. 12.
MSJC opened health centers Monday at its Menifee Valley and San Jacinto campuses to provide the college's students improved access to medical services and mental health counselors. A ribbon cutting and open house for the San Jacinto Campus health center will be held from 1 to 2 p.m. Aug. 27 and an open house will be held at the Menifee Valley Campus from 12 to 1 p.m. Aug. 28.
MSJC students now pay a $20 per-semester fee that enables them to access services such as health consultations, triage for first aid and emergency care, wellness education, mental health counseling, referrals and a lactation room for nursing mothers. Students can participate in up to three, 50-minute mental health sessions per semester.
As of Monday, a total of 16,564 students headed to one of MSJC's four locations in Menifee, San Gorgonio Pass, San Jacinto and Temecula. That number is expected to peak above 19,000.
Psychology major and Hemet resident Christian Flores, 23, started his second year at the San Jacinto Campus on Monday.
"I love Mt. San Jacinto College and I'm really happy it's here in the Hemet and San Jacinto community and I'm really glad it's an established college that we can all attend here," the Navy veteran said.
Flores said he appreciates being able to use the Veterans Resource Center.
"The faculty is really nice here at the vet center," he said. "It is a friendly environment, a lot of help and support I get in here. We have computers and we have coffee. It's not bad."
Cole Webb, a first-time, full-time student, was excited to begin his college career at the San Gorgonio Pass Campus on Monday.
"I look forward to meeting new people, a new experience in college and just having fun," the Beaumont resident said.
Hemet residents and first-time, full-time students Robyn Hausler, 18, and Brian Eudave Ulloa, 19, said they appreciated that MSJC is in their community and offers low fees.
"The difference in price made a big impact in my decision to come to MSJC," Eudave Ulloa said.
Delana Salavea, who plans to become a dental hygienist, said she really appreciates the people at MSJC.
"The people here are really friendly," the Menifee resident said. "Everyone talks to everyone."
Accessibility and affordability drew psychology major Caleb Johnson, 18, to MSJC.
"The faculty is good, the campus is clean and they are very welcoming when you walk in," the first-time student said.
Those interested in attending MSJC should call (951) 639-5313 or visit msjc.edu
Mt. San Jacinto College serves about 26,000 students in a district covering 1,700 square miles from the San Gorgonio Pass to Temecula. In May, MSJC awarded a record-breaking 3,314 degrees and certificates to 1,707 graduates.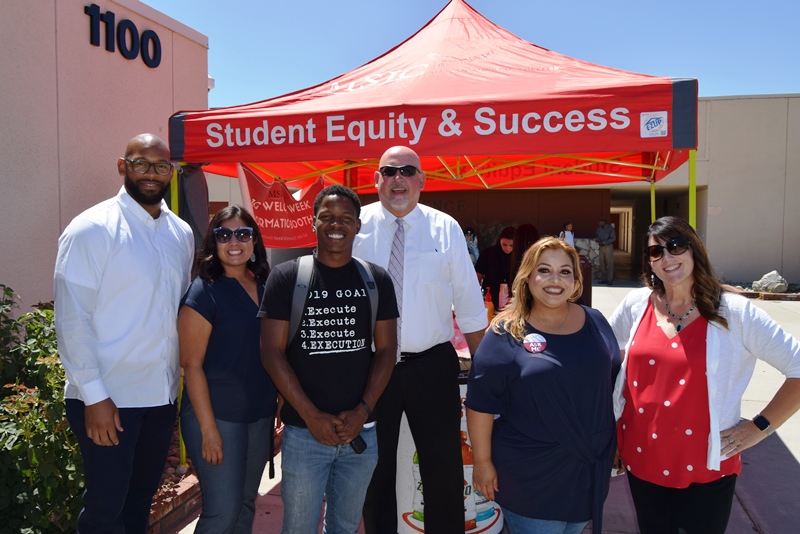 Dr. Roger Schultz, superintendent-president, with faculty, staff and student on the first day of Fall 2019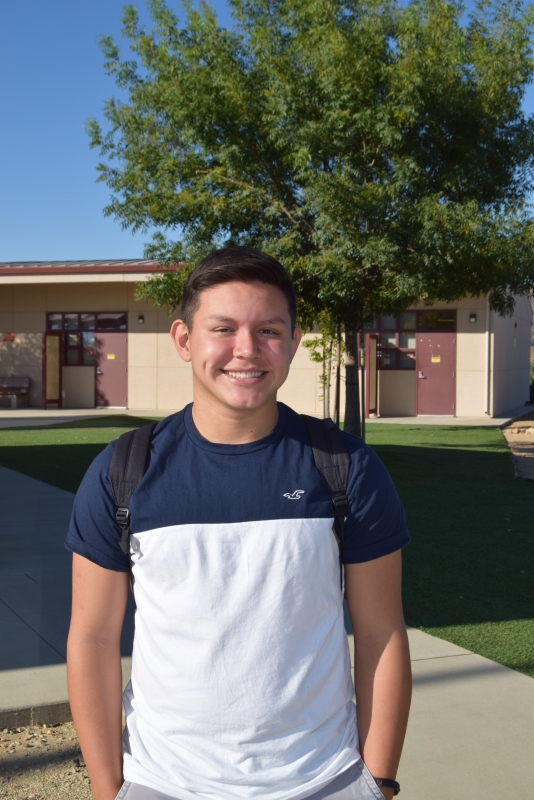 Cole Webb, a business administration major from Beaumont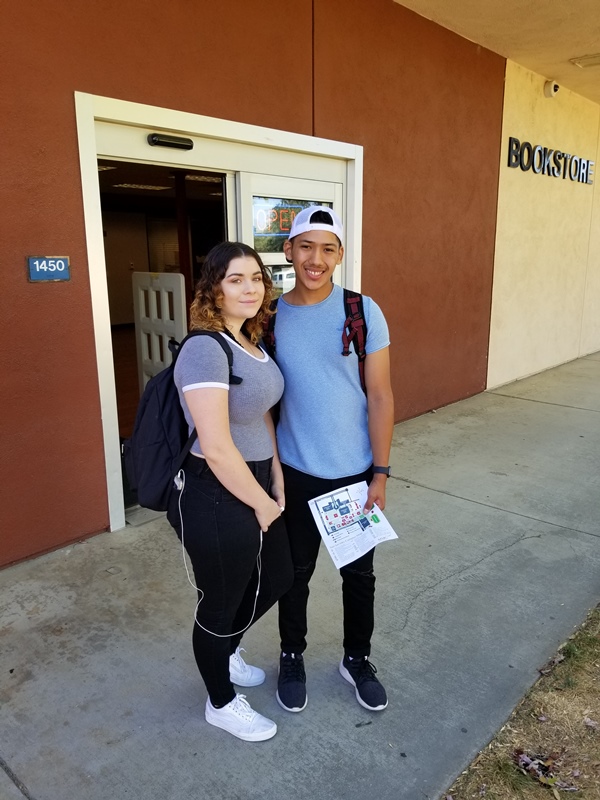 Robyn Hausler and Brian Eudave Ulloa of Hemet​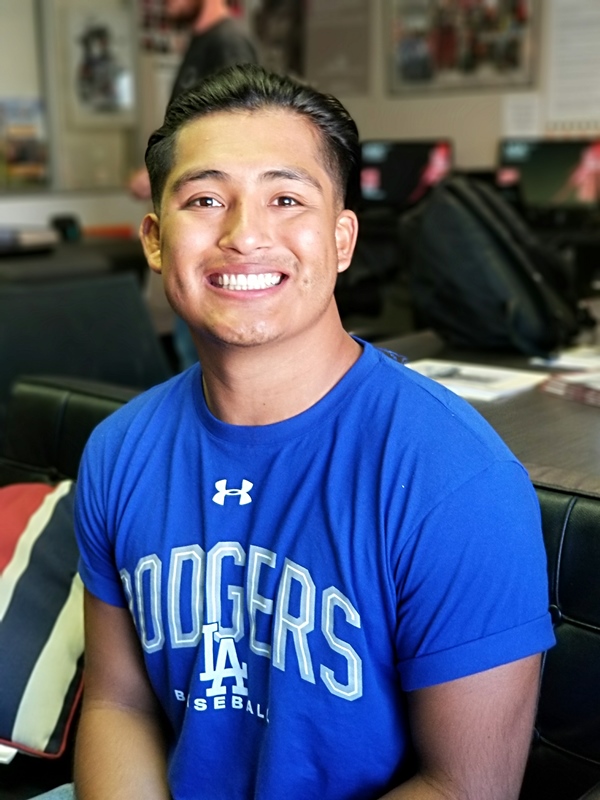 Christian Flores of Hemet