MSJC Recognizes Nursing Graduates During Nurse Pinning Ceremony
5/26/2022
Mt. San Jacinto College (MSJC) recognized ten students earning their Associate of Science in Nursing degrees on Wednesday, May 25, during the first in-person nurse pinning ceremony in two years.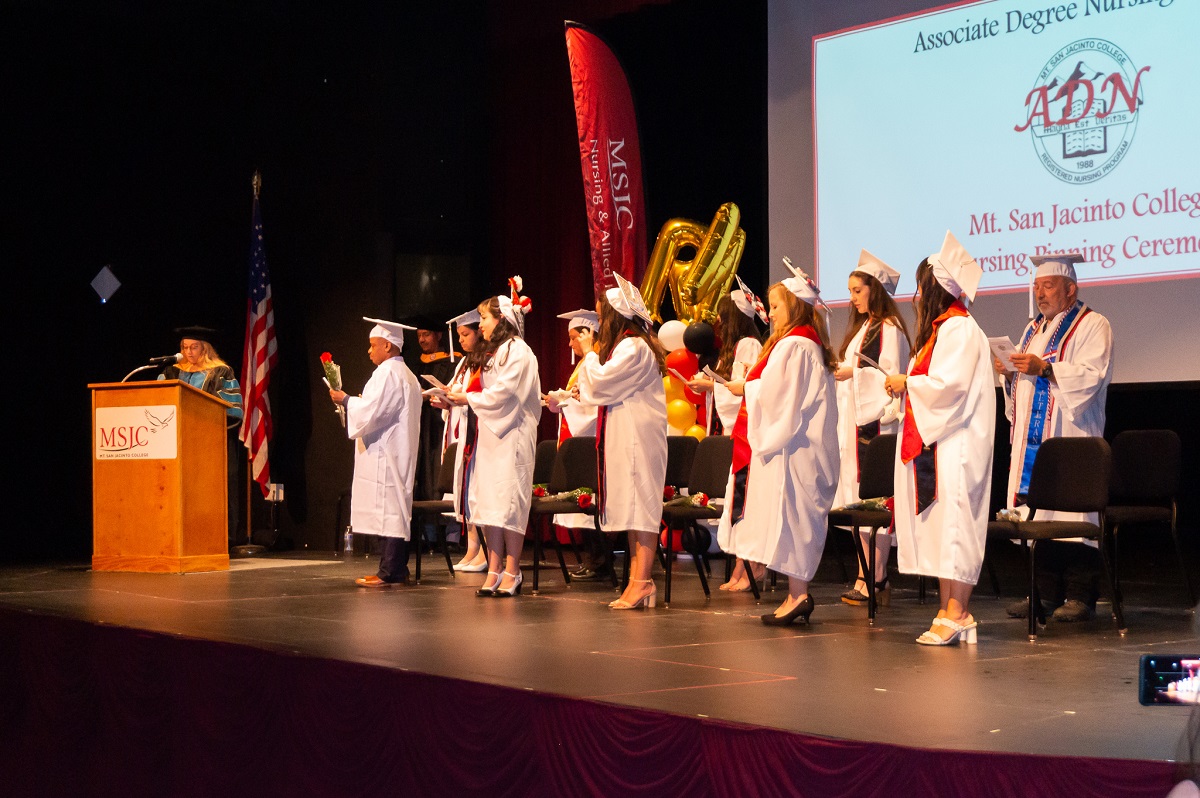 The smaller than usual cohort is a result of the COVID-19 pandemic, which led the graduates to become a tight-knit group.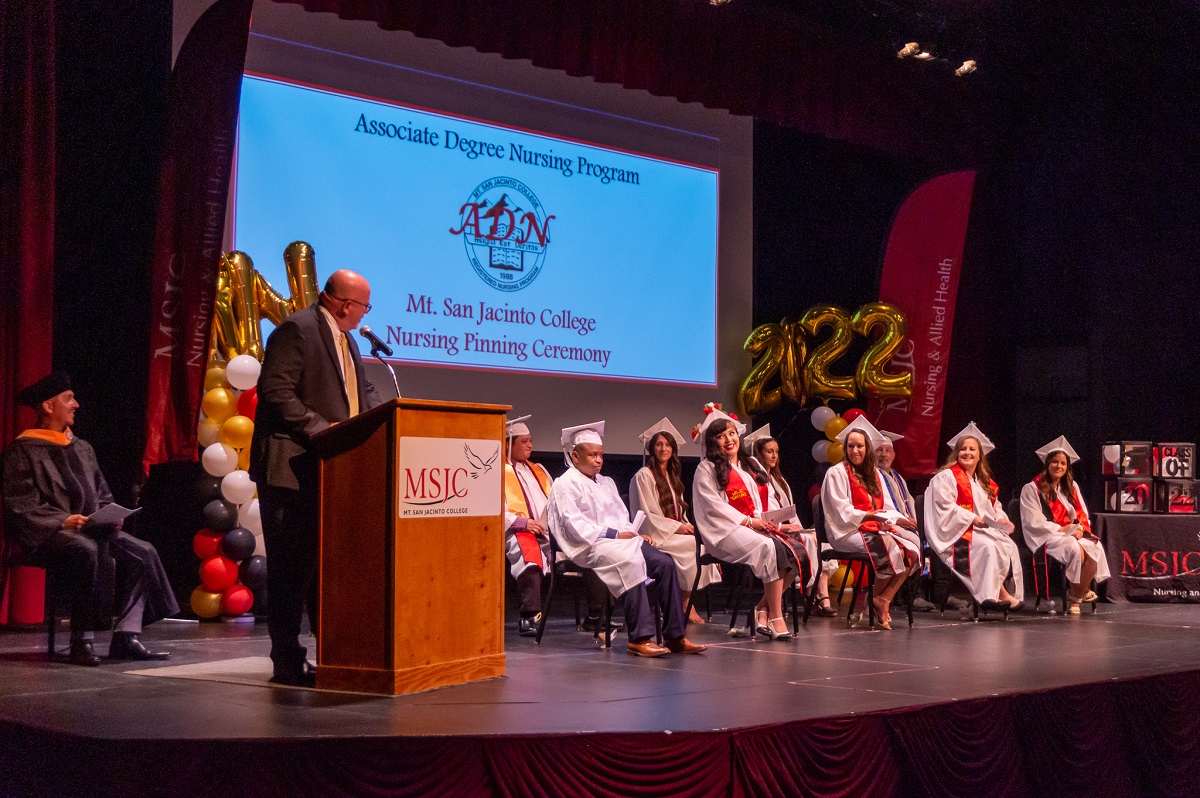 "You are going to impact thousands of lives," Dr. Roger Schultz, MSJC Superintendent/President, said to the graduates. "We can never thank you enough for taking on these challenging but essential jobs in our community.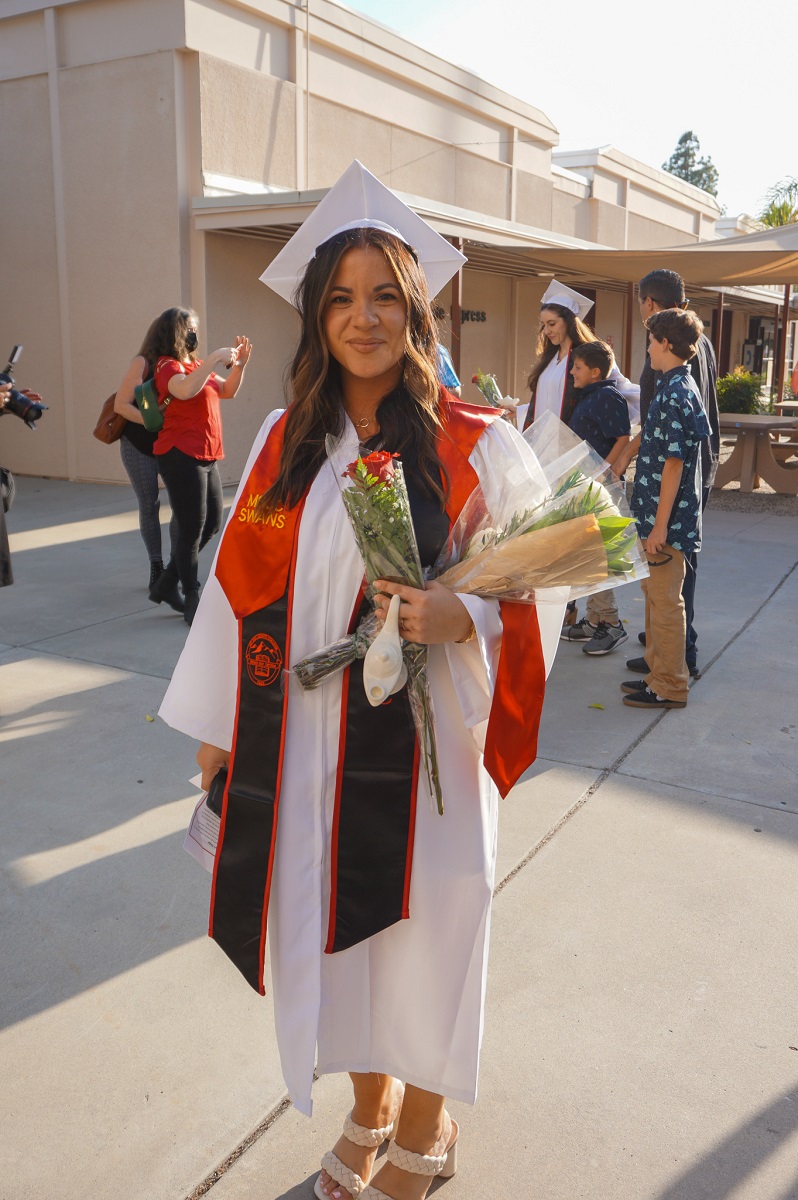 Karis Foreman of Temecula was one of the two student speakers nominated by her peers.
"Let us never forget how blessed we are to care for the sick... hold that honor close to your heart and never squander the opportunity to make a difference with each patient you encounter," Foreman said to the graduates.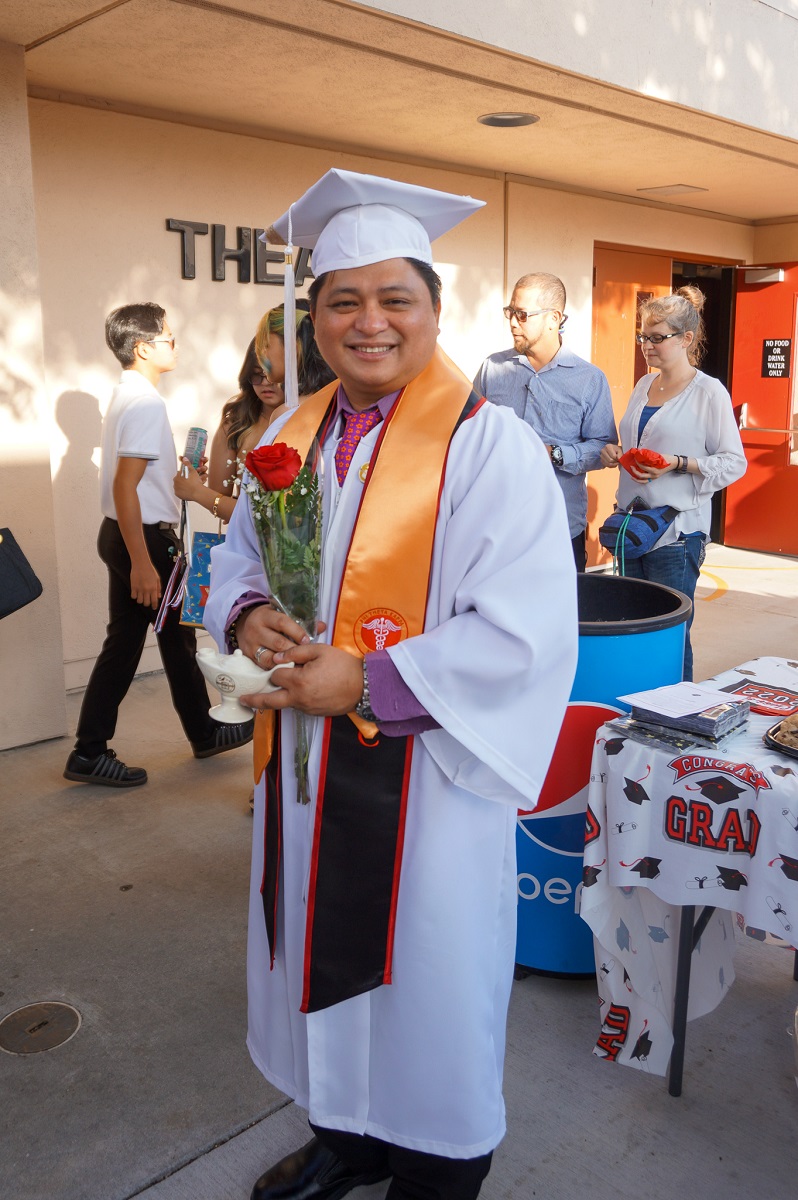 Armando Edpao of Wildomar was the other student speaker for the evening.
"If heroes work in hospitals, then let me tell you for certain, heroes are made here at MSJC's Nursing Program," Edpao said to the attendees.
Mt. San Jacinto College's Nursing Program was named No. 1 in the Best of the Inland Empire 2021. The current National Council Licensure Examination (NCLEX-RN) pass rate of recent associate degree graduates at MSJC is 92.86%.
Mt. San Jacinto College serves nearly 24,000 students annually in a district covering 1,700 square miles from the San Gorgonio Pass to Temecula, with campuses in San Jacinto, Menifee, Banning and Temecula.
The college will celebrate the Class of 2022 in two ceremonies on Thursday, May 26, at Pechanga Resort Casino in Temecula.