MSJC's Mu Alpha Theta Honors Society inducts 15 students
MSJC's Mu Xi Beta Chapter of Mu Alpha Theta Honors Society inducted 15 students into their math honors society on Friday, Nov. 8.
They are:
Gabriella Barron
Christian Cortez
Victorious Comehn
Christian Dave
Ian Dickey
Justin Faler
Anna Finn
Lars Hansen
Jessebelle Li
Victoria Mendez
Victoria Reyes
Tristan Sanchez
Benjamin Silvas
Celestial Yanez
Yuxin (Tracy) Ye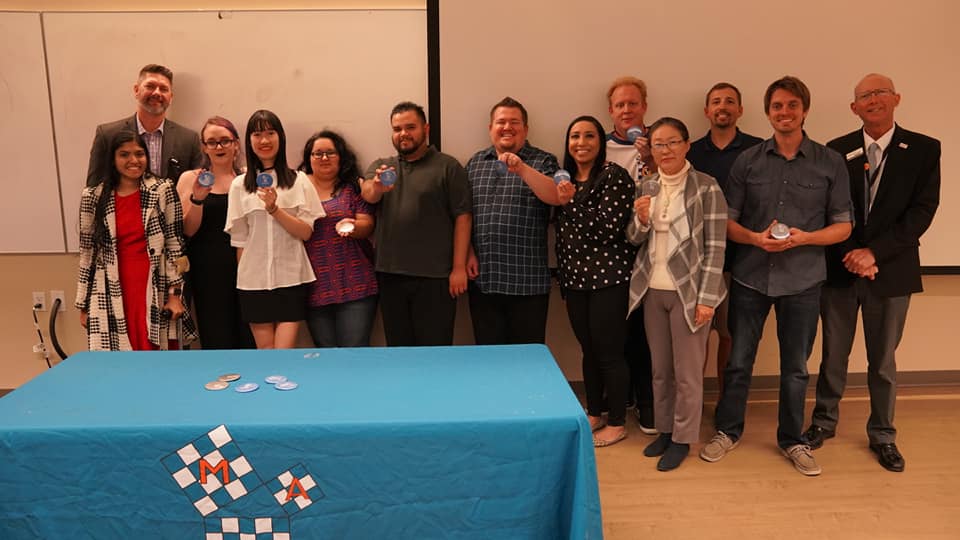 The awards were given out by Dr. Joshua Hartman, Mu Alpha Theta faculty advisor and chemistry professor. Speeches were provided by Mu Alpha Theta Chapter President Mahak Tiwari, MSJC Vice President of Student Services Dr. John Colson, MSJC Vice President of Instruction Dr. Jeremy Brown, and MSJC Dean of Instruction Marc Donnhauser.