Grad Story: Murrieta resident takes 'slow and steady' route to earn degrees
5/20/2022
Lauren Montano took the slow and steady route to accomplish her academic goals at MSJC. The Murrieta resident began her journey at the college in 2008.
"In addition to working and raising three small children, I always managed to keep school a priority even if it was just taking a class here and there," Montano said, noting that she attended classes on both the Menifee Valley and Temecula Valley campuses over the years.
On Thursday, May 26, the Phi Theta Kappa (PTK) graduate join the Class of 2022 at the Pechanga Resort Casino to receive associate degrees in history, art and psychology. She next plans to head to Cal State San Marcos as she pursues a teaching career.
While Montano had attended many in-person classes, the online classes she took during the pandemic convinced her that was the way to go for her.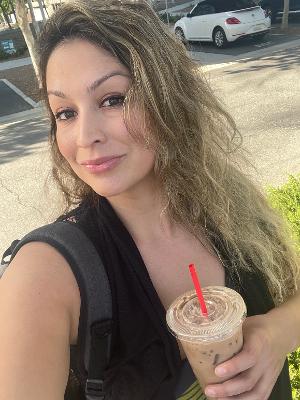 "I absolutely love online courses; I love the freedom of working at my own pace especially with my hectic life with work and raising kids."
Montano learned some lessons on the way to her academic success.
If she could have done things differently, "I would have started my schooling fresh out of high school. I would have waited to start my family until after I completed my schooling. I'm not saying it's bad to do life backwards -- as I like to call it -- but having a family and adult responsibilities makes school harder. Harder but still doable."
"Although I took longer than most in obtaining my associates to transfer, I must say slow and steady does win the race," Montano said. "If you remain consistent with taking a course or two, eventually you will get there. Time will pass by regardless, so we may as well push through and work toward your dream."
Congratulations and good luck, Lauren!
Share your MSJC stories and memories ahead of graduation on social media by tagging us and using #MSJCgrad2022 and #MSJCunstoppable