Grad Story: Psychology Major Overcomes Pandemic College Experience to Graduate
5/19/2022
The pandemic may have derailed psychology major Milly Lopez's plans to take her MSJC classes in person when she started in summer 2020, but COVID-19 did not prevent her from earning her associate degree this month.
"When I originally planned to attend MSJC, I was so excited to be able to experience the college campus life and make new friends in class, but then the pandemic changed all my college expectations when I had to take classes on Zoom from my home," the Wildomar resident said.
While she had taken an online course in high school, Lopez said "it was very scary because everyone would tell me online classes are super difficult and almost impossible to pass. … I then realized online learning takes time to adjust to, but it is possible to accomplish with a high grade. My positive experience with online learning has a lot to do with my professors throughout my time at MSJC because they understand that everyone is being affected by the pandemic in different and similar ways."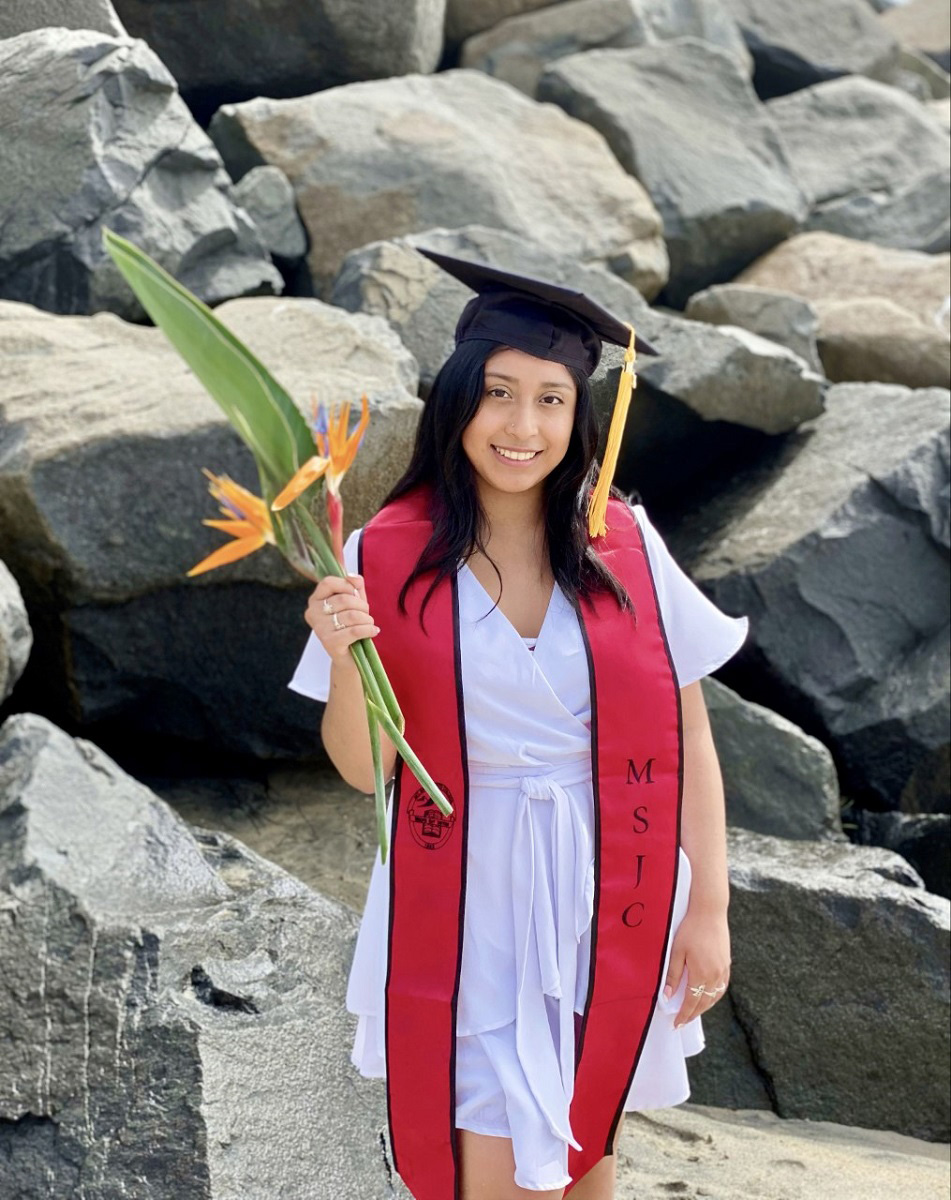 While Lopez is disappointed she was unable to experience her first two years of college on campus, she was able to stay involved.
"I joined many virtual club meetings like SAGA, the Psychology Club, Art Club, Political Science Club, and Film Appreciation Club, and attended the events they had on Zoom."
Lopez said she will transfer and move to Cal State San Marcos in the fall to major in psychology to further her aspiration to become a psychologist.
Congratulations and good luck, Milly!
Share your MSJC stories and memories ahead of graduation on social media by tagging us and using #MSJCgrad2022 and #MSJCunstoppable