Grad story: Psychology Major Salma Paredes Osuna Accomplishes MSJC Goals
6/2/2022
Psychology major Salma Paredes Osuna wishes she could have spent more time on campus during her two years at MSJC, but she still accomplished her main goal of earning her degree.
The Temecula resident also sang the National Anthem at the May 26 graduation ceremony.
"When I auditioned to sing at our graduation, I felt that the process of a virtual audition was very unique and welcoming," she said. "Now I have the opportunity to do what I love, which is sing."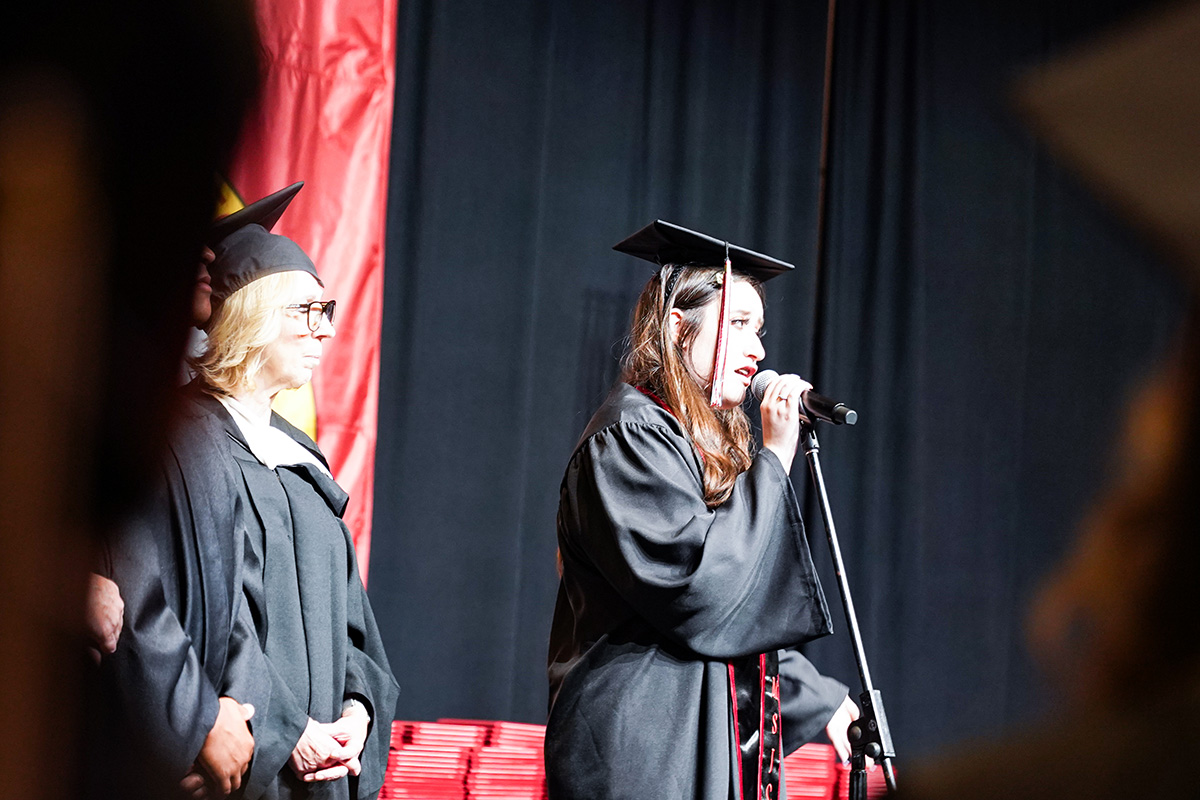 While she earned an associate degree and plans to pursue a bachelor's degree in psychology, her work at MSJC isn't finished yet. She still plans to earn a business administration certificate.
"I strive to achieve all of my goals and I feel that graduating with an associate degree in psychology is definitely one huge stepping stone," Paredes Osuna said.
Congratulations, Salma!