Grad Story: Science Major Kayla Nikole Jones stays involved despite pandemic
6/2/2022
Kayla Nikole Jones took most of her classes online as a result of the pandemic, but the Banning resident still managed to stay involved in various programs and groups while earning her associate degree in science at MSJC.
"I participated in the Umoja program as a member and student ambassador," said Jones, who led her fellow graduates in the "Pledge of Allegiance" at the May 26 graduation ceremony. "Being a part of the Honors Enrichment program and being a Supplemental Instruction (SI) leader at MSJC was a great experience because it allowed me to help others and be of encouragement to others while learning new things myself."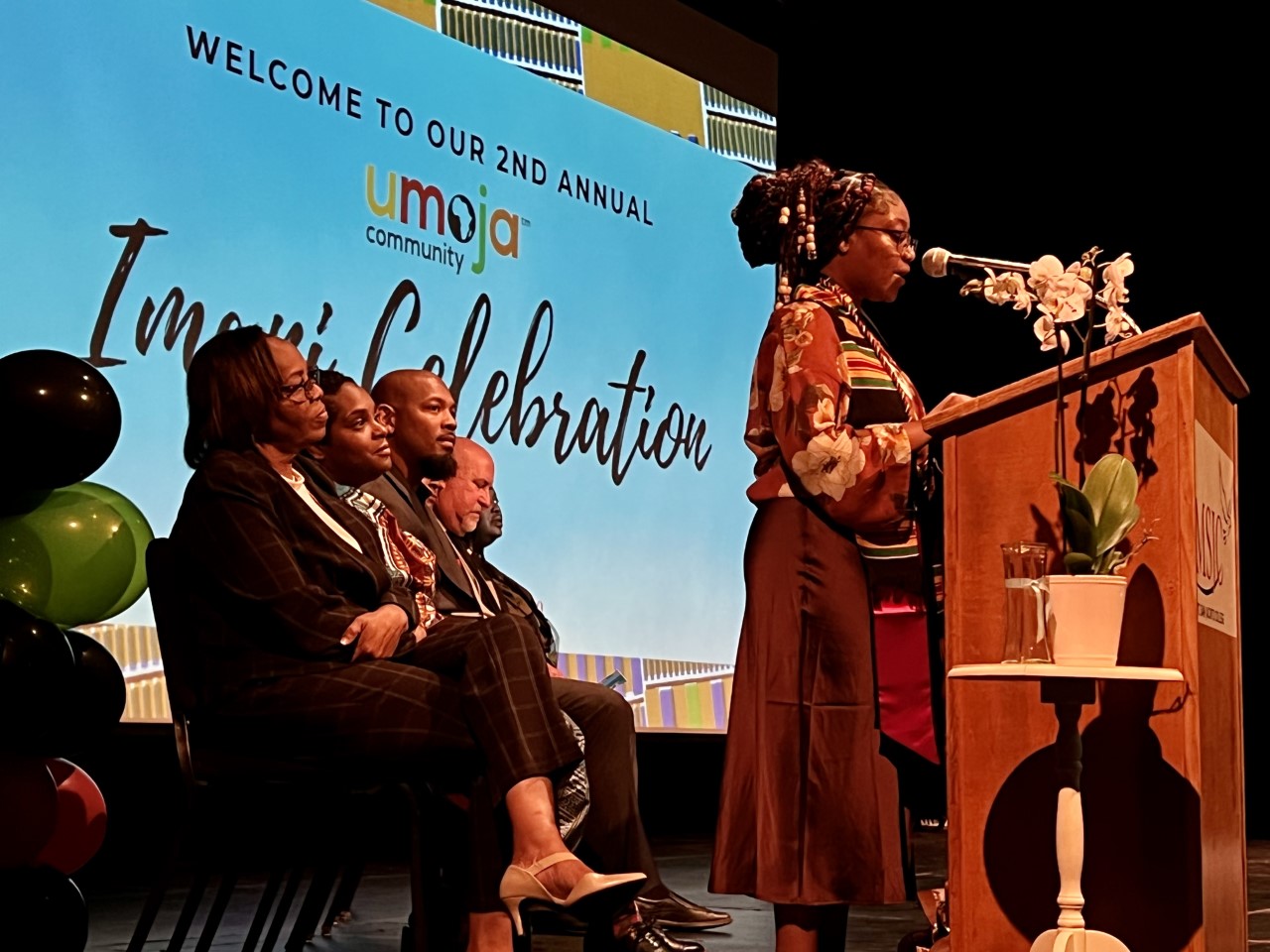 Jones appreciated her involvement with Umoja.
"The Umoja program was more than just a learning experience because it provided me opportunities outside of my academics that I can take with me through my journey," said Jones, who was the student speaker at the Imani Celebration on May 13. "It also allowed me to see other students prosper who classified themselves in the same category as me."
Jones will now continue her studies to become a dental hygienist with the ultimate goal of becoming an orthodontist.
"I also want to maintain my attachment with the Umoja program and utilize the benefits and skills provided to me as a student ambassador," she said. "Implementing that same fervent energy into the lives of younger black generations.
Congratulations, Kayla!