MSJC Holds Graduation Celebration for CalWORKs Students
5/11/2022
The Mt. San Jacinto College (MSJC) CalWORKs program hosted a graduation celebration for its 2022 graduates on April 27.
CalWORKs (California Work Opportunity and Responsibility for Kids) is a cash aid program geared toward providing single parents with the tools needed to graduate college.
The graduation celebration was the first in more than two years. Throughout the evening, attendees heard from four speakers, each of whom detailed vulnerable moments in their lives which led them to where they are today.
Anisia Kiura was one of the 30 CalWORKs students who were honored at the graduation celebration. The mother of two from Kenya is gearing up to take her certification exam to become a Registered Nurse in May. The Temecula resident told the audience, "I am not going to stop here. I am going to keep moving forward." She credited MSJC's CalWORKs department for helping her throughout her academic journey.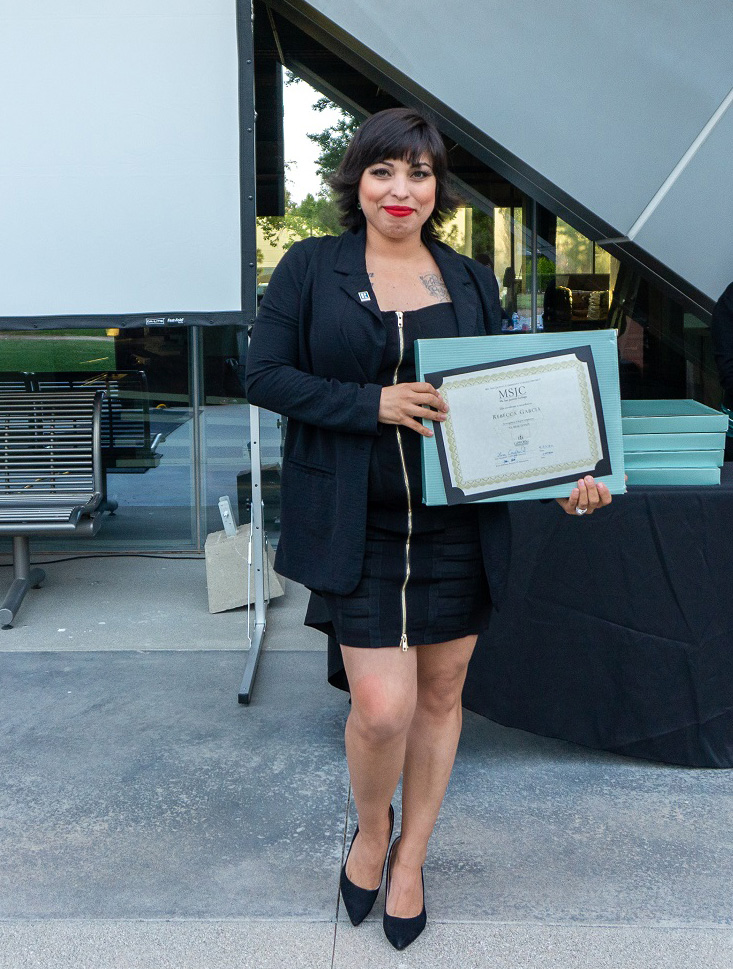 Rebecca Garcia, another CalWORKs graduate, reflected on how she went from being a domestic violence survivor to now a college graduate. The Lake Elsinore resident said she is going to continue to pursue a bachelor's degree in Business Administration. "I am finally living my dream," Garcia said as her three children watched from the audience.
The Mt. San Jacinto College graduation ceremony is planned for Thursday, May 26, 2022, at Pechanga Resort Casino. MSJC will host two ceremonies -- 10 a.m. and 3 p.m. RSVPs are required.