Grad Story: Leticia Ramirez Perseveres to Soar Higher
6/14/2022
Despite caring for her mother full-time, learning English at a later age, returning to school 20 years after high school, and attending college part-time, Leticia Ramirez persevered and proved herself unstoppable by earning an associate degree in child development from MSJC in May.
The Wildomar resident now plans to attend Cal State San Marcos to pursue a bachelor's degree in child development as she pursues a career caring for and teaching children, possibly as a kindergarten teacher.
"Kids are like a seed: If you take care of the seed to grow and create powerful roots to grow strong and healthy, the plant will produce great fruit," Ramirez said. "Children need someone who understands them and gives them the support they must have to grow strong and develop a healthy mind. They need the support to become a great human being."
While it took a while for Ramirez to earn her first college degree, she's OK with that.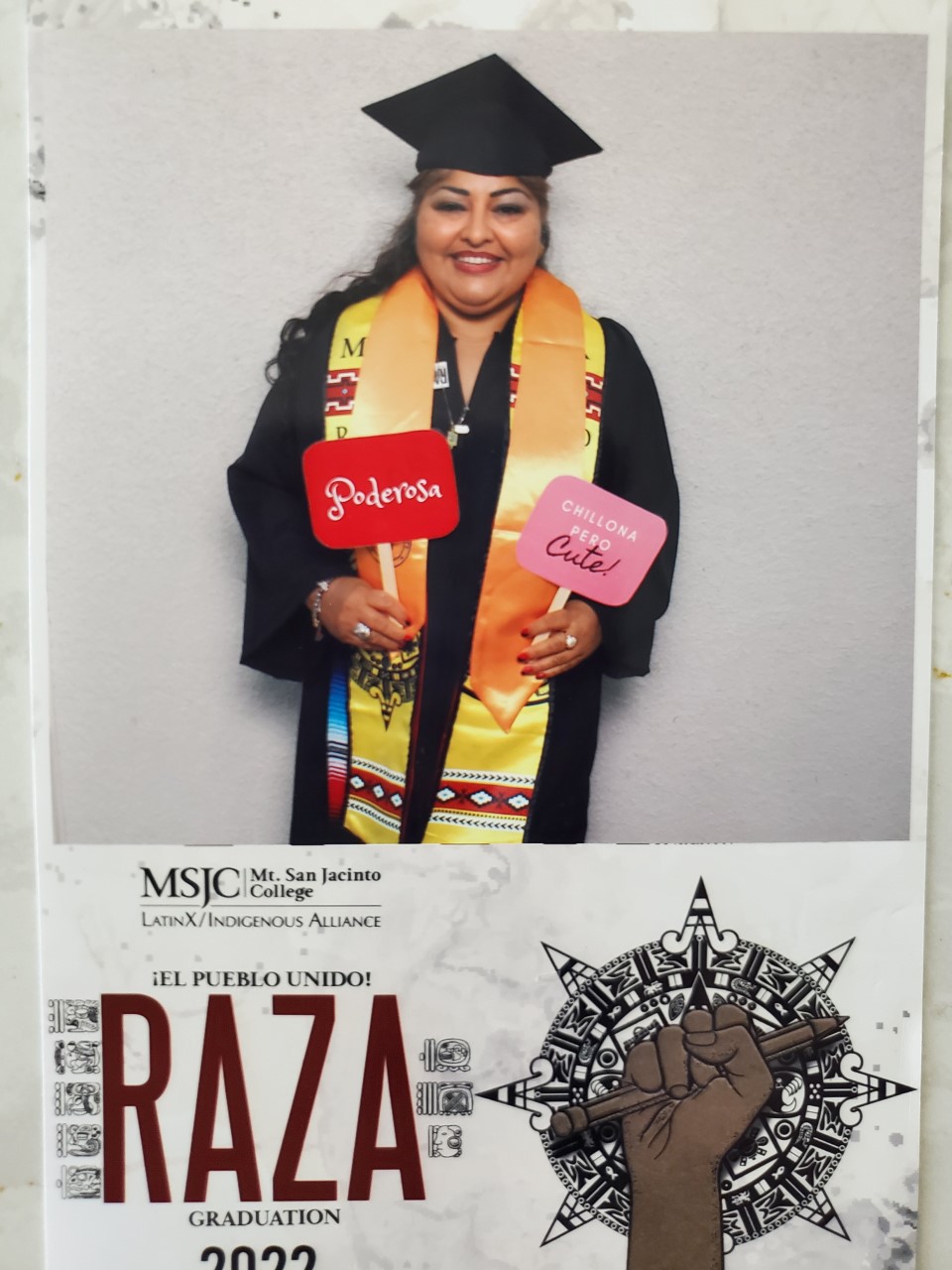 "I would not change anything in my past since everything has been learned lessons. Things were as they had to be," she said. "What doesn't kill you makes you stronger. It is why I've become stronger but with more knowledge. Now, I have learned to take things more calmly to better care for my health and enjoy my life and those around me."
While she was too busy to participate in any college clubs, Ramirez appreciated her experience at MSJC and will gladly take that with her.
"I'm an MSJC Eagle and I'm going to fly higher," she said.
Congratulations, Leticia!