SI Line Up
Spring 2022 SI Leaders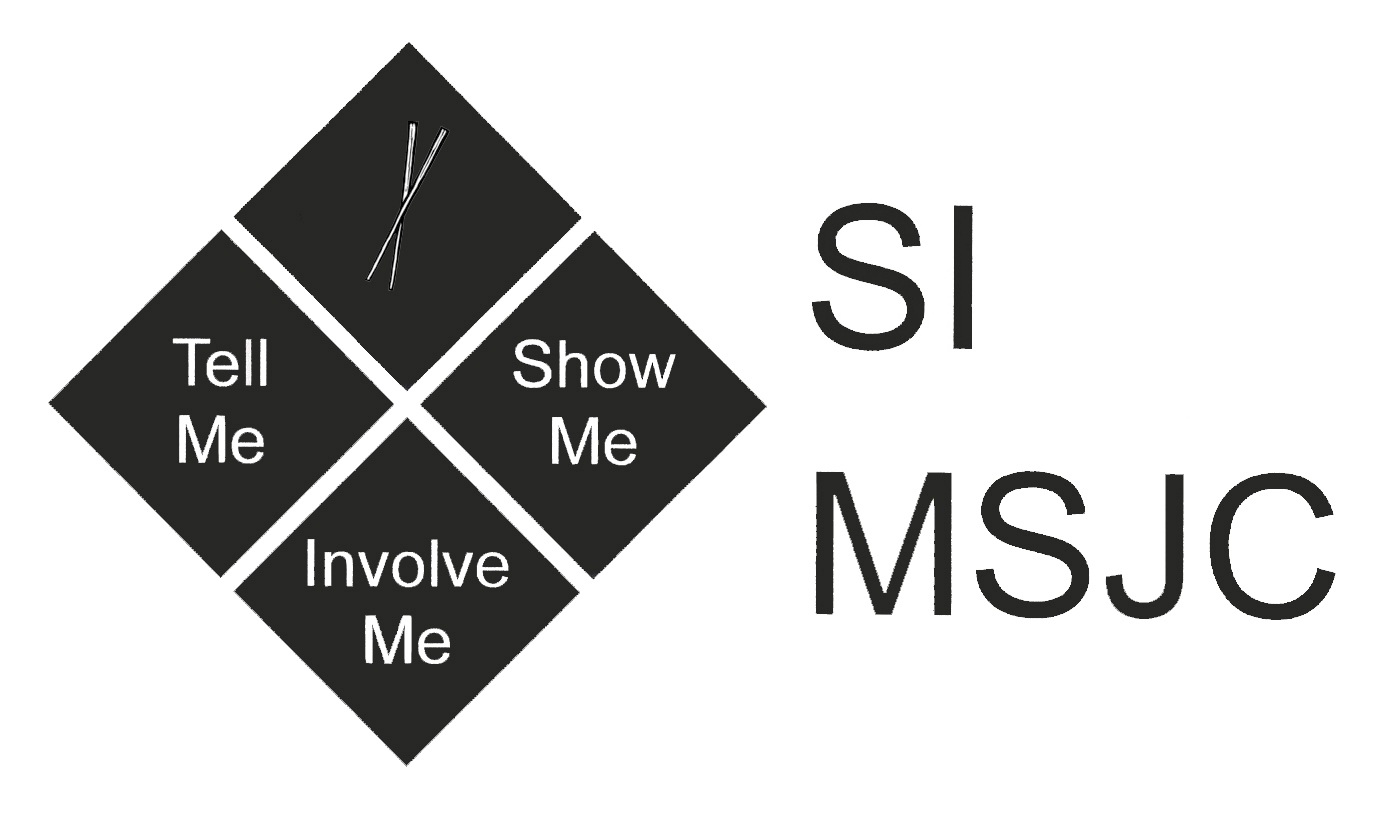 A Supplemental Instruction Leader (SIL) is a student who has successfully completed the course they will serve as SIL for. SILs have, preferably, a previous relationship with the instructor of the SI targeted course. SILs serve as a "near-peer" to the students in class and model good student behavior (attend all classes, are attentive, take notes, and model organizational and study skills.) SILs conduct two out-of-class review sessions that enable participants to process the course content delivered in class. SIL are trained in the beginning of and throughout the semester.
For more information or if you are interested in serving as a SI Leader, please contact Kathalena Rios (SI Coordinator) at krios@msjc.edu.
*** If you are enrolled in a course that is supported with an SI Leader, please see your course Canvas Shell for session times.
Anat 101
Annalyn – Sect # 5086 & 5089
Anthro 101
Brendan- Sect # 3001
Shannon - Sect # 3003
ASL 100
Jamie – Sect # 3415
Jessica G - Sect # 3414
ASL 101
David -Sect # 3051
ASL 201
Mackenzie - Sect # 3056
ASL 202
David - Sect # 3203
ASL 203
Jessica G. - Sect # 3211
CDE 103
Sebastian - Sect # 3602, 3839
CDE 118
Jessica F. - Sect # 3457
Chem 100
Anthony - Sect # 1362
CSIS 123A
Sage - Sect # 3731
Engl 101
Eddie - Sect # 1916
Theresa - Sect # 1298
Engl 103
Emmanuel - Sect # 3077
Jessica F. Sect # 3174
Math 110

Sage - Sect # 1683
Math 211
Jennifer - Sect # 4524
Music 103
Augie - Sect # 3335
Music 104
Augie - Sect # 3163
Pol Sci 101
Jaidalyn - Sect # 1061
Sarah - Sect # 1062, 1063
Pol Sci 103
Jaidalyn - Sect # 1189
Span 101
Aleasa - Sect # 3312
Jeanne - Sect # 5147
Span 102
Aleasa - Sect # 3323
Spring 2022 SI Mentors
David, Jaidalyn, Jennifer, Sarah, Marissa, Mackenzie, Jessica F., Jessica G., Shannon