Teacher Education and Developmental Studies
Teacher Education and Developmental Studies
For many college students, working in a career where individuals can make a positive impact on children's development is an academic and professional goal. The Teacher Education and Developmental Studies (TEDS) Department is committed to being a leader and partner in preparing our community of diverse learners to become competent, caring, and reflective educators and professionals who will advocate for and empower children and families in the 21st century. Our certificate and degree programs offer both practical foundation and on-site training for students interested in working with children from infancy to adolescence. More...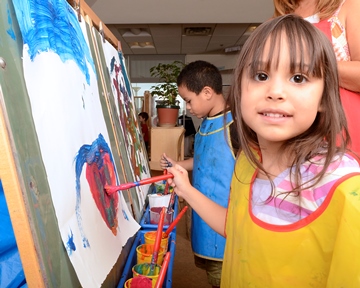 Child Development Permit
The State of California Teacher Permits have additional requirements over and above the requirements for the TEDs Certificates. Please see a TEDS faculty member or the CDE Credentialing website at https://www.ctc.ca.gov/credentials/req-child-dev/ for additional information.