Forensics Speech and Debate Team
Forensics Speech and Debate Team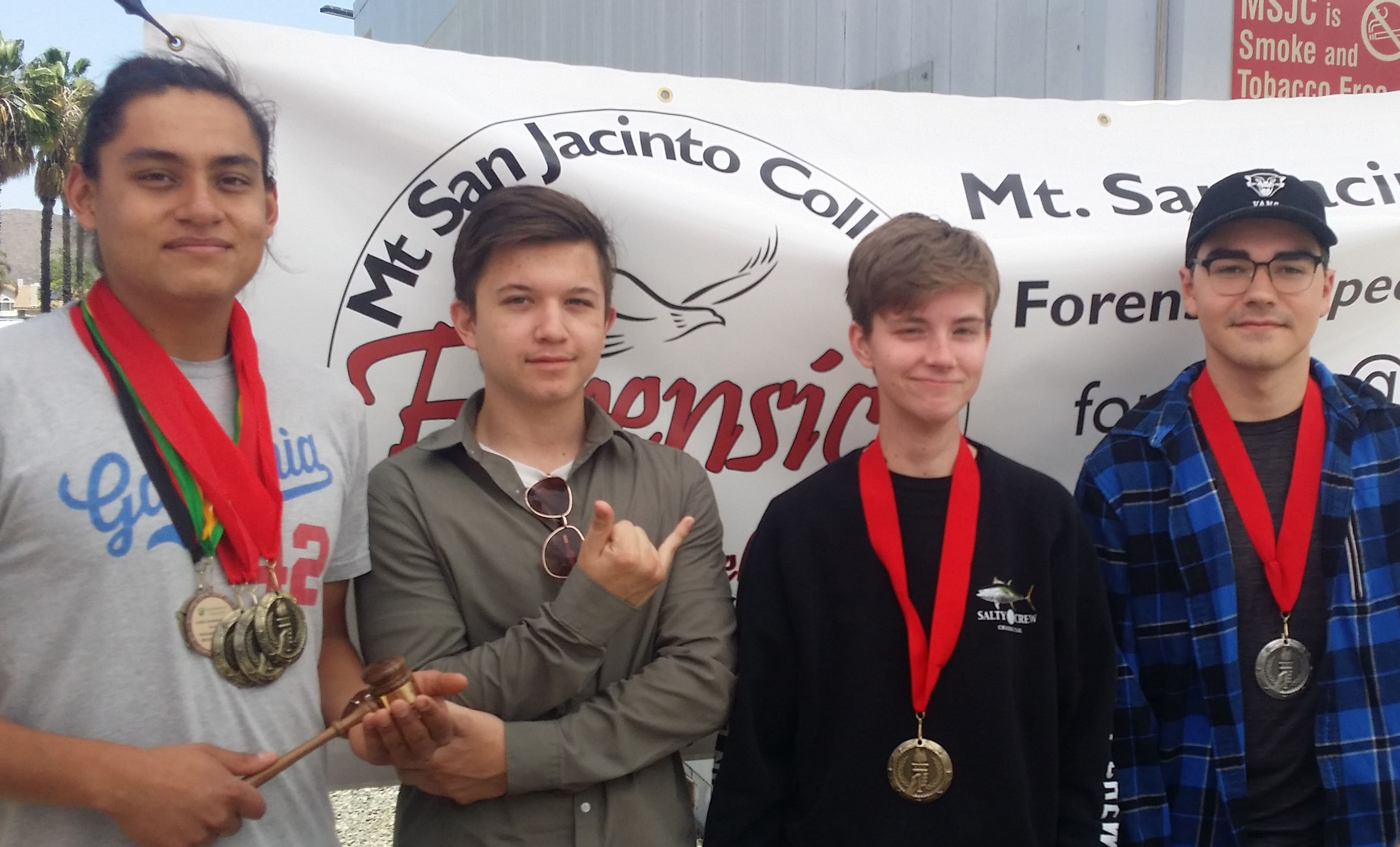 Left to Right: German Monroy, Cameron McClain, Castin Whiteman, and Josh Slama.
Forensics Team Video
---
Mt. San Jacinto Forensics Team Coaching Staff
Meliss​a Moreno
Individual Events Coach
San Jacinto Campus
Ron Newman​
Director of Forensics
Mt. San Jacinto College District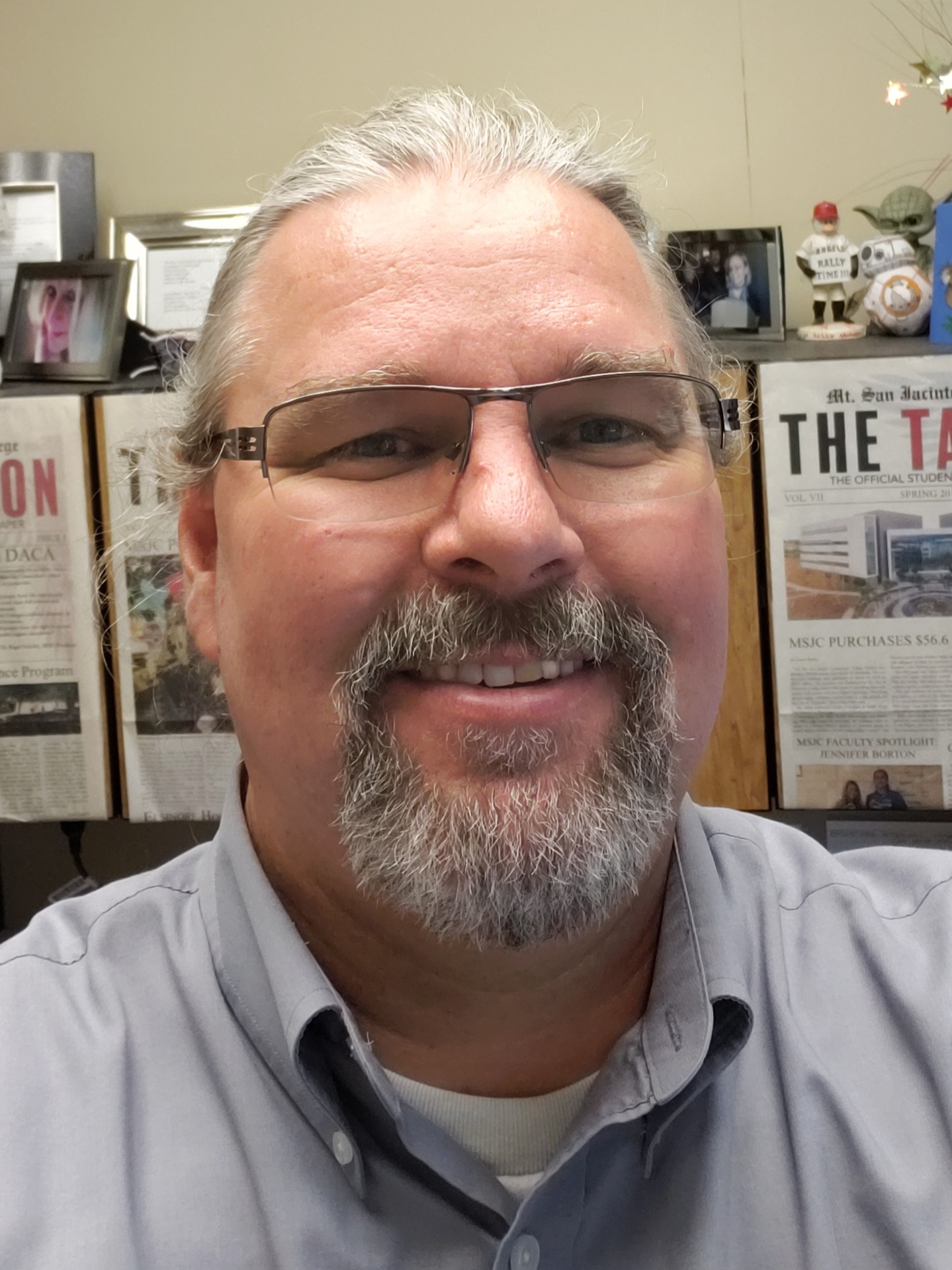 I have been the Director of Forensics for the district Speech & Debate team here at Mt. San Jacinto College since Fall of 2015 and in the past I have also been the Tournament Director for Mt. San Jacinto College and College of the Desert speech tournaments. I have also been a judge for the Riverside Community College speech tournament. Prior to this, I served as the faculty advisor for Future Business Leaders of America (FBLA) at Yucaipa High School and as a co-advisor for the Crafton Hills College chapter of Future Business Leaders (PBL). I have a Masters degree in Communication Studies, a Bachelors of Vocational Education with minors in Marketing and Communication, and an Associates degree in Liberal Arts.
Prior to my academic career I spent several decades in the retail industry as a sales associate, sales manager, operations manager and assistant general manager for Sears, Circuit City, and Best Buys Stores. I have lived in the Inland Empire most of my adult life after growing up in Los Angeles county. I currently live in San Jacinto with my wife, daughters, a couple of cats, and my best friends, shelter rescues Buddy and Sir Walter Raleigh.
You can contact Ron Newman at
rnewman@msjc.edu
Renee Orton​
Debate Coach
Menifee Campus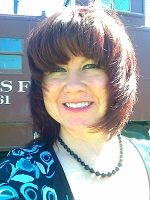 Renee Orton is a Communication Studies Associate Faculty Member for Mt. San Jacinto College at the Menifee Valley Campus and for San Bernardino Valley College. She is a Certified Advanced Facilitator for the University of Phoenix Southern California Campus. Ms. Orton has facilitated students in Southern and Northern California to become effective communicators and critical thinkers since 1987. She has served as faculty at UCLA, CSUN, CSULB, CSUDH, Cal Poly Pomona, SJSU, San Jose City College, Mission College, West Valley College, PCC, College of the Canyons, Riverside City College, Moreno Valley College, and Norco College. Ms. Orton has coached students in competitive collegiate speech and debate, resulting in national honors at both the Two and Four Year College level. At UC Irvine, Ms. Orton was an active forensics competitor in all Individual Events, CEDA Debate and Reader's Theatre. She has experience in sales marketing, management training, and financial planning. She received her Masters Degree in Speech Communication from California State University Northridge and her Bachelors Degree in Social Ecology from the University of California, Irvine.
You can contact Renee Orton at
rorton@msjc.edu
Search "MSJC Forensics" on Facebook, Instagram, and YouTube