College Leadership
The Board of Trustees governs the Mt. San Jacinto Community College District. It consists of five elected members, each representing one of the five trustee areas of the district. Voters in each of the areas elect the trustee for a four-year term.
Roger W. Schultz
Superintendent/President
Roger W. Schultz is the Superintendent/President of Mt. San Jacinto College, a position he has held since 2008. He joined MSJC in 2001 to fill the position of Vice President of Student Services. He also served as interim Vice President of Instruction at the college, as well as the executive director of the MSJC Foundation. Mt. San Jacinto College serves nearly 24,000 students annually throughout a 1,700-square-mile district. The campuses in the district are: the San Jacinto Campus, Menifee Valley Campus, the Temecula Valley Campus, and the San Gorgonio Pass Campus.
B.A., University of Southern California, Los Angeles

M.A., University of Southern California, Los Angeles

Ph.D., Capella University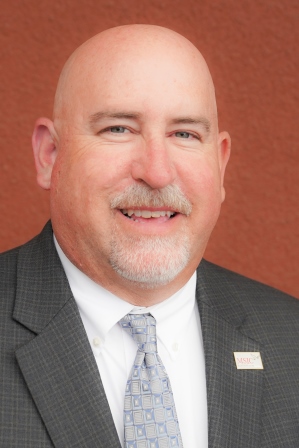 ---
Jeremy Brown
Vice President, Instruction
Dr. Jeremy Brown is Vice President of Instruction at Mt. San Jacinto College. He started at Mt. San Jacinto College in 2007 as a music instructor and served as Department Chair on the Menifee Valley Campus before taking the position of the Dean of Arts, Humanities, and Social Sciences at the Menifee Valley Campus. Jeremy released a CD with his jazz quartet and another with students in the MSJC Jazz Ensemble in 2014. He is still active in music performance and education throughout Southern California, working with many of the finest musicians and educators. He is called on regularly to clinic and adjudicate at music festivals, and performs as a guest artist for various music programs.
B.M.E, Baylor University

M.M., University of Texas, Austin

D.M.A., University of Texas, Austin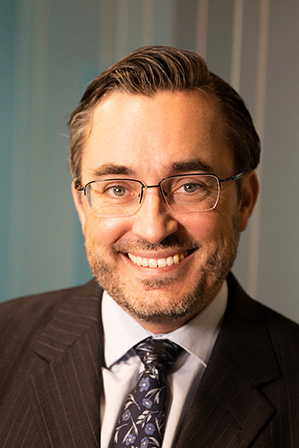 ---
Brandon Moore
Vice President, Institutional Effectiveness and Enrollment Management
Mr. Brandon Moore serves as the Vice President of Institutional Effectiveness and Enrollment Management at Mt. San Jacinto College. He began at Mt. San Jacinto College in 2005 as an Associate Faculty in Mathematics. Over the past decade he has served in various roles at the institution, including a full-time Mathematics faculty, Assessment Coordinator, Dean of Instruction-Mathematics and Science, and Interim Vice President of Instruction.
Previous to his work in higher education, Mr. Moore served as a corporate trainer and supervisor at GEICO.
B.A., Point Loma Nazarene University

M.S., San Diego State University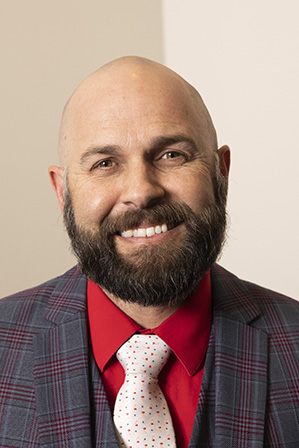 ---
Jeannine Stokes
Vice President, Human Resources
Chief Human Resources Officer

Jeannine Stokes is the Executive Dean of Human Resources at Mt. San Jacinto College (MSJC), where she has worked since 2012. She has 30 years of experience in human resources. She's an active member and co-chair of several shared governance committees at MSJC, including Professional Development, Accreditation Team, EEO Advisory, Diversity, Institutional Planning, Institutional Assessment and Program Review, Fringe Benefits, Joint Hiring, and Title V.
B.A., Brandman University

M.A., Keller Graduate School of Management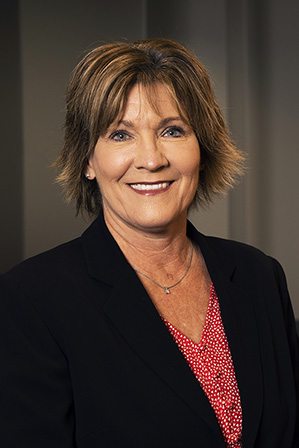 .
---
Rebecca Teague
Vice President, Student Services
Rebecca Teague joined Mt. San Jacinto College in 2004 and has served in many key roles, including Grants Coordinator, Grants Director, and Associate Dean of Institutional Effectiveness and Planning. She has served as Mt. San Jacinto College's Accreditation Liaison Officer (ALO) for the past decade. She has 20 years of government service experience that includes serving a national non-profit organization and a water municipality. She began her career working as a senior program director with the American Lung Association.
B.A., University of California, Los Angeles

M.A., California State University, Dominquez Hills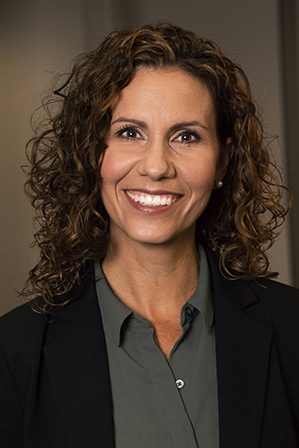 ---
Joyce Johnson
Vice President, Career Education, Counseling, Nursing, and Allied Health
Joyce Johnson is Executive Dean of Instruction at Mt. San Jacinto College (MSJC). She provides leadership and support to 18 Career Education programs and oversees a robust Continuing Education & Workforce Training Department. Mrs. Johnson joined MSJC in 1998 as a faculty member in the Department of Nursing and Allied Health. In 2007, she accepted the position of Dean of Career Education and Workforce Development. Mrs. Johnson accepted her current position as Executive Dean of Instruction in 2018. Her professional career spans more than 30 years, with 25 years as a registered nurse and 20 years of experience in the California Community College system. She serves on several local and statewide advisory boards promoting student access to higher education and student success. Mrs. Johnson provides strong leadership in securing grant funding to support career education and workforce development programs and developing strategies for successful collaboration, implementation and innovation for the MSJC Career Education department. She establishes and maintains strong working relationships with business industry partners, educational entities, colleagues and staff members.
A.A., San Bernardino Valley Community College

A.S., Victor Valley Community College

B.S., University of Phoenix

M.S., California State University, Dominguez Hills